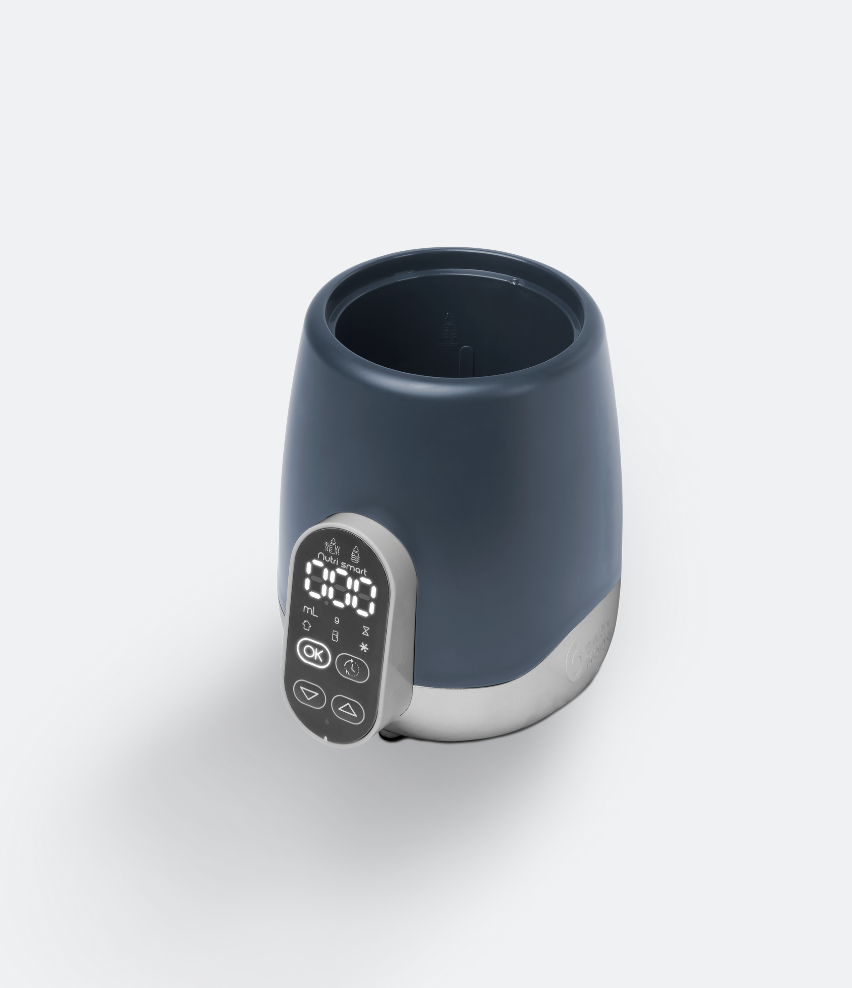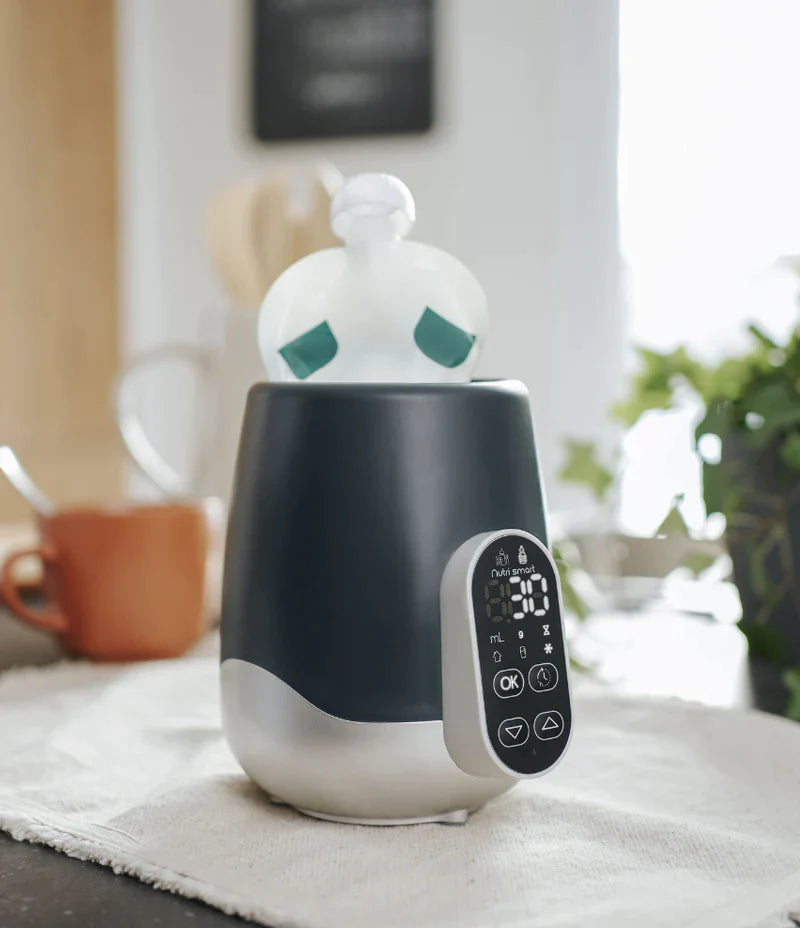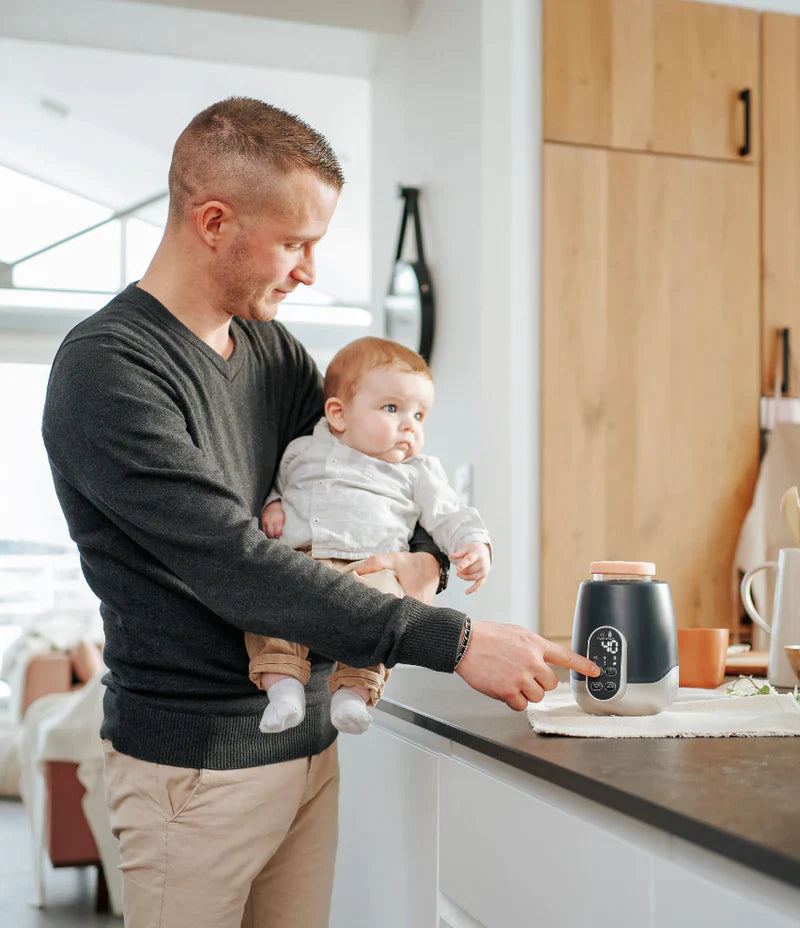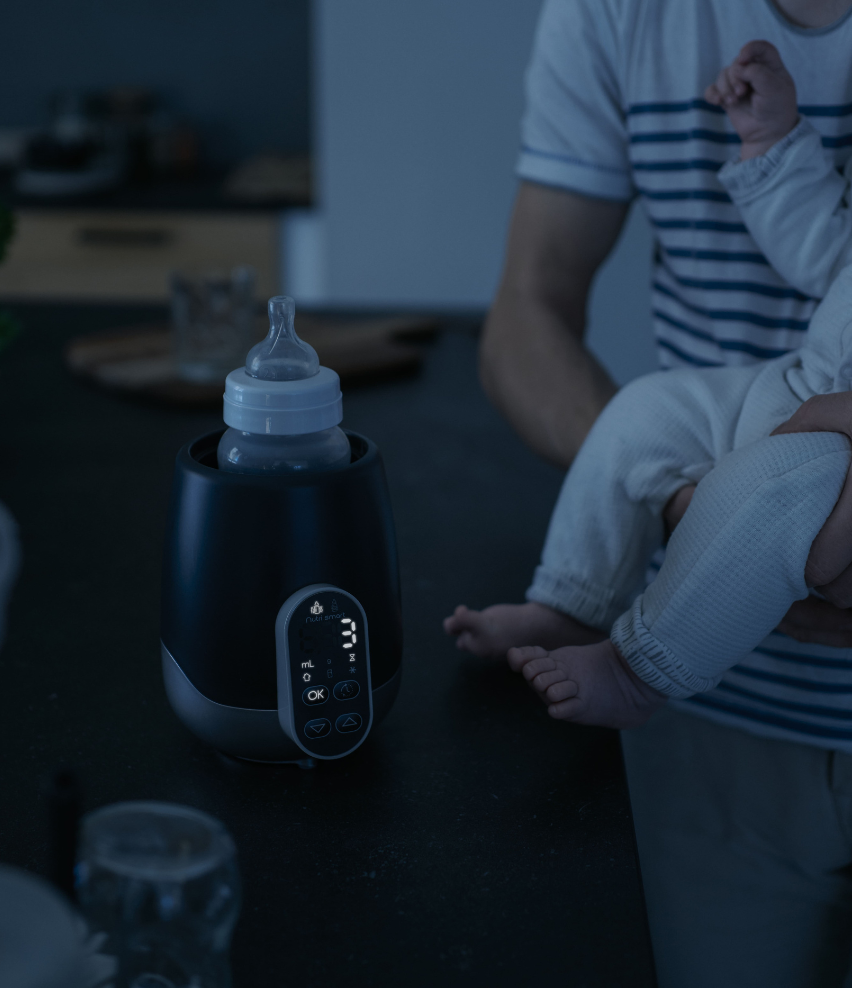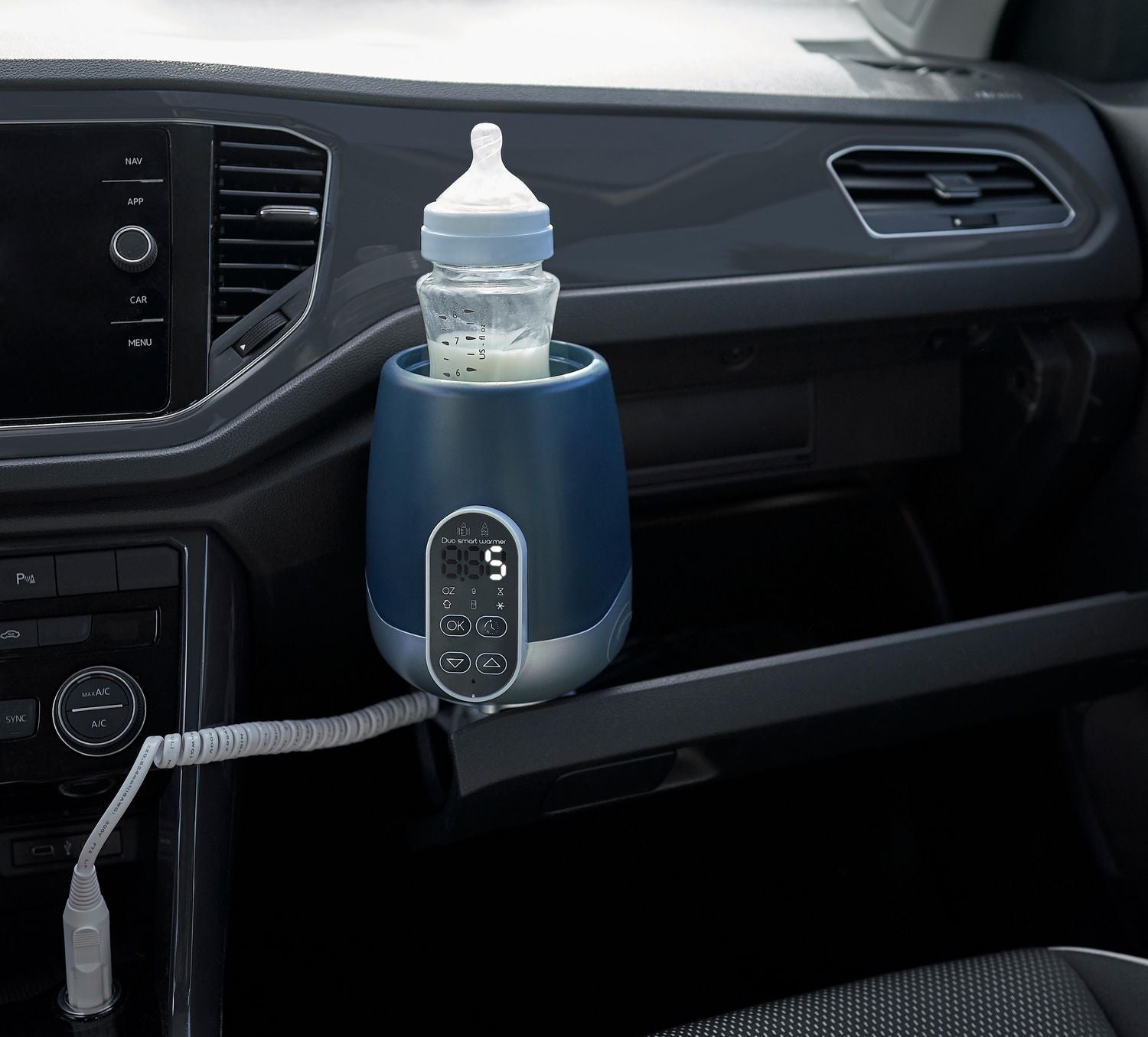 Sold outSave
Duo Smart Bottle Warmer
Ref: A002032_US
---
The ideal bottle warmer to save time during feedings!

The Duo Smart bottle warmer heats your bottles, breast milk pouches or glass food jars
The steam heater mode allows you to heat baby bottles and small jars in record time, only 80 seconds to heat 65 ml of water.
The pre-programming of the Dup Smart bottle warmer will automatically adjust the heating time to reach the ideal temperature for baby, 37°c.
Get some extra ZZZ's thanks to its programmable setting (from 15 min to 12 hours). Its automatic "keep warm" function keeps the contents of the bottle hot for1 hour.
Practical, the Dup Smart bottle warmer can also be used in the car with its included adapter to plug into the cigarette lighter.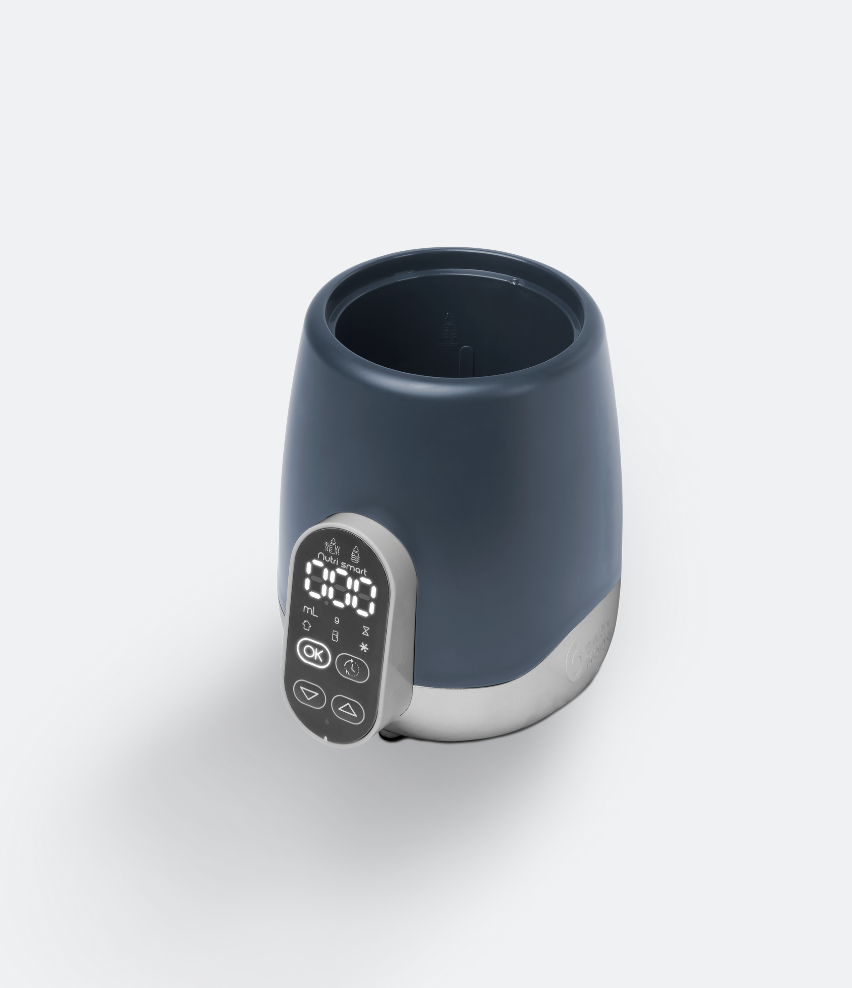 Polypropylene, ABS / Sans BPA
Internal and external surfaces washable with a damp cloth. Adapter ring and basket are dishwasher safe.
12 x 13 x 16,5 cm - 7.1 x 5.5 x 5.5
Interior : 7.3cm - 3 inches diameter
12V - 100W, 220/240v - 300W
Suitable for most baby bottles, baby food jars, or breast milk storage bags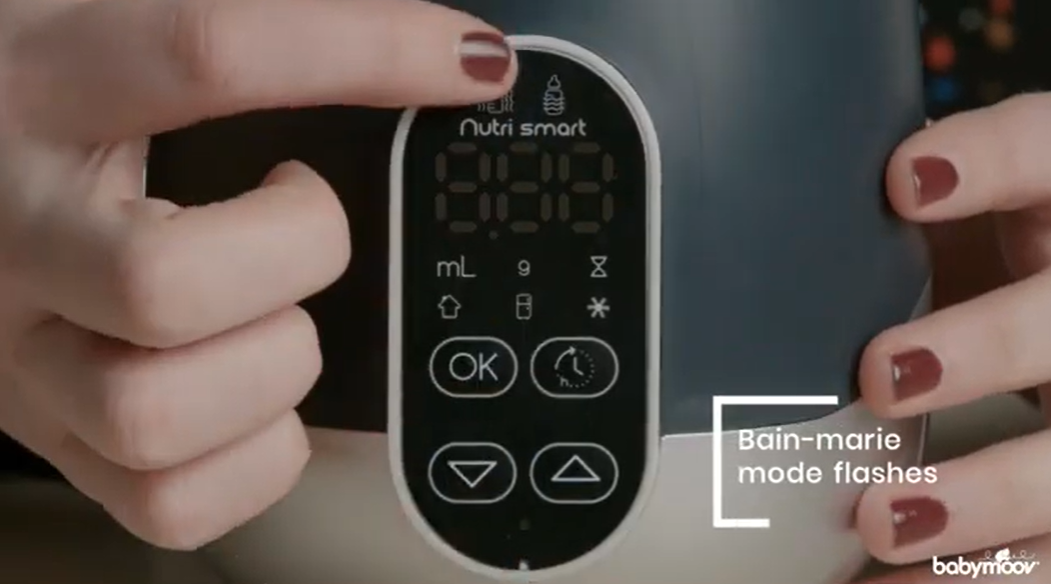 En vidéo
Programming the Duo Smart Bottle Warmer
These items may peak your interest too