Description

Technical features
Materials:
Heater grey :
30% Polyester - 70% Cotton
100% Polyester
Memory foam : 100% Polyurethane
Dimensions: folded: 23 x 23 x 70 cm unfolded: 135 x 70 x 65 cm
4kg
The Naos cot makes travelling easier.
As new parents, we're sure you like to keep things simple when you travel. But when you're not at home, it's not always easy to ensure baby has somewhere comfortable to sleep whilst travelling light. The Naos cot makes travelling easier. Compact and ultra-lightweight, the Naos cot weighs just 4 kg. Really practical, it goes everywhere with you and can be carried on the shoulder or as a backpack. Really easy to install, its patented system means it unfolds and folds down in less than a minute!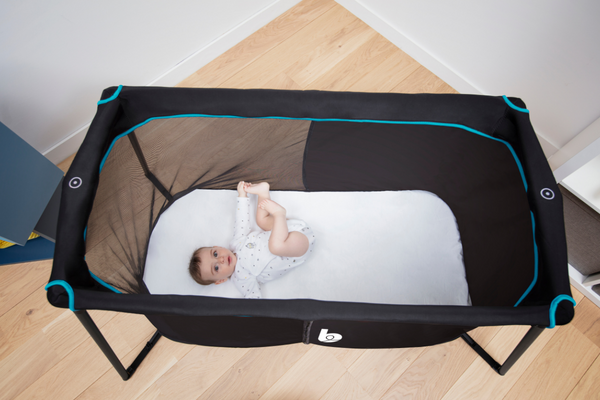 Whether you're spending an afternoon with friends, or you're out and about or on holiday, your little one will be really comfortable for sleeping. The Naos cot is designed with your baby's comfort in mind. The mattress is made from memory foam. The removable cover is micro-ventilated and very soft. It is machine-washable. The really practical large central opening makes it easy to put baby in the cot.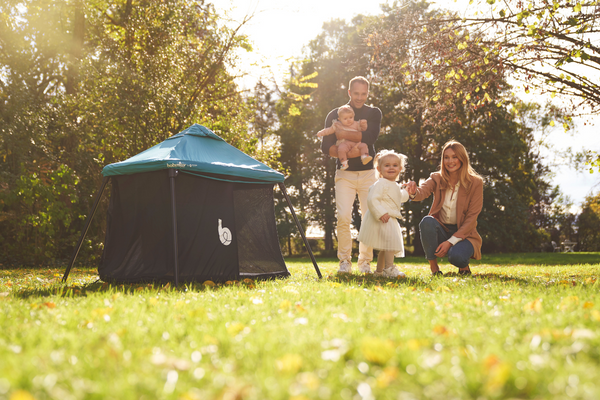 The Naos truly makes it easy to get out and about as a family.
With a handy 2-in-1 design, the Naos cot is also a play area that grows with your child. During the first few months, the mesh area ensures you can keep an eye on your baby. They can play and make the most of their environment. As they grow older, Naos turns into a den. Its large 'tent' opening transforms it into a play area that your child will love.
Used indoors or outdoors, the Naos truly makes it easy to get out and about as a family.
We travelled with our Babymoov during the Thanksgiving break for the first time and it was worth ...
A must for travel, the perfect bed
We have a few different types of pack and play style cribs. There's a slightly more expensive co...
Good for portability and light weight!
This Babymoov Naos Crib & Playard is simply amazing. How can something so compact and light open...
Every new parent needs this!!!
I really cannot believe how easy it was to take out of the carrying case and put together, it lit...
Buyer Beware
I had purchased this travel crib for our trips this year with high hopes as they reviews are great! However, when I reached out to Babymoov regarding the certifications/standards for safe baby sleeping, I was told this was only suppose to be used as a playard and not a crib as advertised. Parents be aware this should only be used as a playard