Description

Technical features

Materials: Breathable organic cotton spandex fabric, with a soft breathable foam filling
Dimensions: 9 x 9 x 12 inches

The Original Baby Headrest:
Co-created with Dr. Manuel Maidenberg, the Lovenest is the world's first pediatrician-design and patented head rest specifically designed for babies. It has quickly become a favorite among parents, and is a baby registry essential.
The Lovenest's unique design has been approved by healthcare professionals and parents alike for over a decade. It is suitable from birth.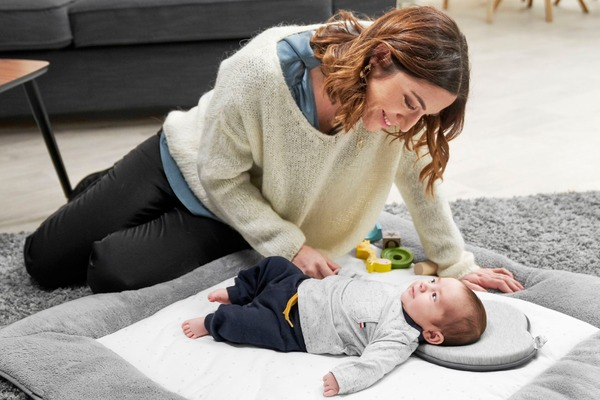 Compatible with All Baby Gear:
Versatile, the Lovenest can be placed as an insert to add comfort and support to any stroller, bouncer, swing, playard, and more. Light and portable, take it with you everywhere you go!
Always use during supervised awake time only. The Lovenest is not intended for infant sleep.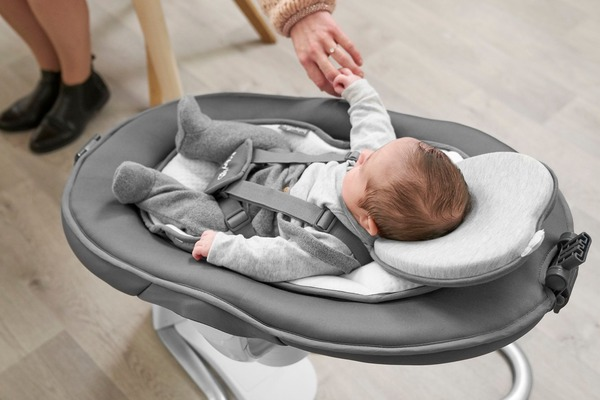 Really helping my baby!
My baby just turned a month old and has been really helping his head round out and help him lay his head on either side and straight up(which he wasnt able to do before and favored the flat side of his head). The pillow is really lightweight and easy to move to any area your baby is going to be laying. Really love this pillow.
Start young!
My baby hates tummy time. Like the moment she realizes you're laying her that way she screams. So that resulted in a flat head. Around month 3 I noticed it and decided to buy this. I would let her lay on it during supervised naps and all day. It helped some but about month 4 she started being really active and didnt want to lay on the pillow and also wanted to constantly be held so she spent less time on it. But I noticed the difference just from the little while she used it! I'd just suggest buying this ASAP that way your baby will spend more time on it.So the product is soft but firm. The pillow didnt bother her at all and I like the style of it.
Good for infants only
Nice but for newborns because if the baby moves at all they will not stay on it.
Nice but size small
Its soft , comfortableI gave it 4 because the size is smaller than I expected. Good for new born but not for older babies. Wont be able to use it for our 4 month baby
Bueno
Lo utilice tres semanas ,