Description

Technical features

Composition: Polypropylene, SAN, ABS / BPA-free Tritan
Care: All components, except the electrical part, are dishwasher-safe
Wattage: 500 W heating
Power supply: Mains operated (adaptor supplied)
Product dimensions: 29 x 26 x 14 cm

You can cook and blend simultaneously!
It is really easy to use every day. Pour in the correct quantity of water and start the cooking or defrosting process using the central button. There's nothing to programme in! Blending is just as easy.The Nutribaby One multi-purpose food processor has a large total capacity of 2,000 ml (1,300 ml for cooking and 700 ml for blending). You can cook and blend simultaneously!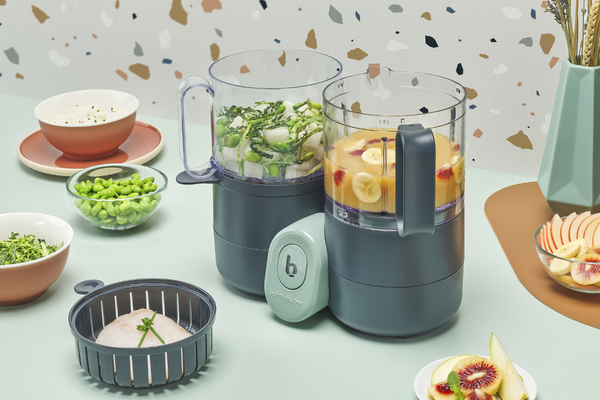 Cook several meals for the week !
The cooking bowl can be divided into 2 levels using the steamer basket, meaning you can cook a larger variety of foods at the same time. The Nutribaby One food cooking and blending system enables you to quickly cook several meals for the week.
Designed to make weaning plain sailing, the Nutribaby One food processor includes a cooking water vessel for cooking grains and starches – a great time-saver!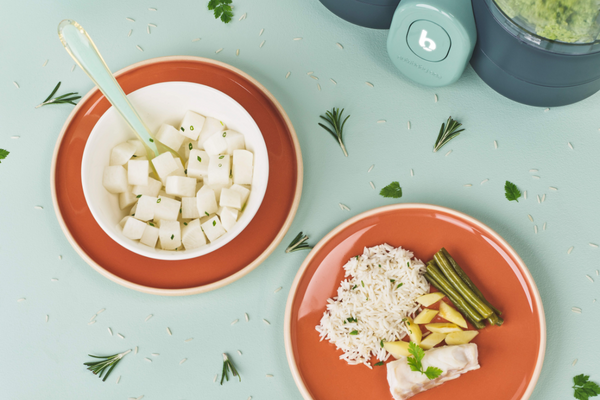 Adjust the texture of your foods !
The cooking water can be used to adjust the texture of your foods depending on your baby's age, as well as adding flavour and retaining all the nutrients in foods. Really practical, this multi-purpose food processor is easy to clean. All the components, except the electrical parts, are removable and dishwasher-safe!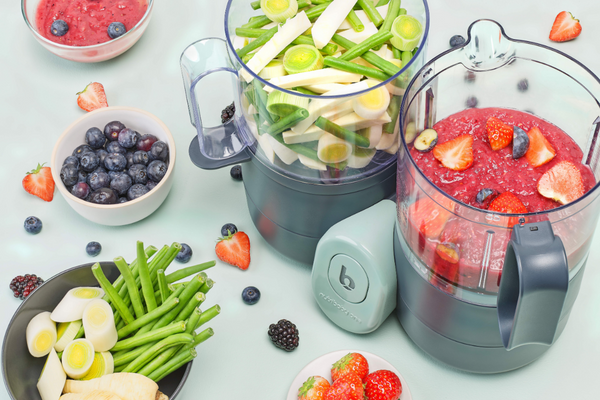 Amazing!
The media could not be loaded. This is an amazing product! I've used this for more than a month now and couldn't be more happy with it. It's pretty straight forward and cooks the food really well. I like how I can control the cosistency of my baby's food and I really like how strong the blender is!I have yet to try making rice and pasta but I'm sure it will be good!It also fits really well in the kitchen as it's not too bulky!