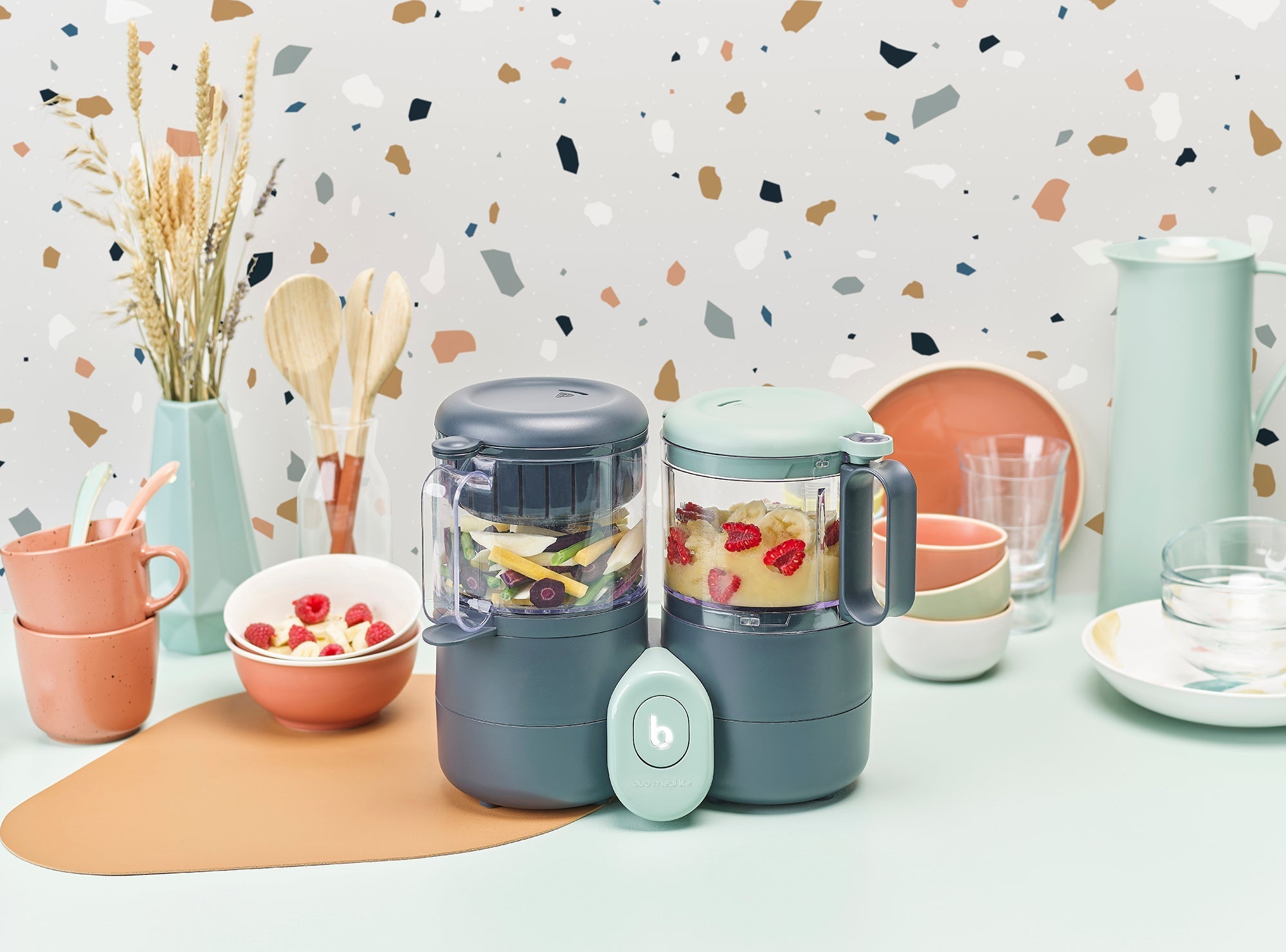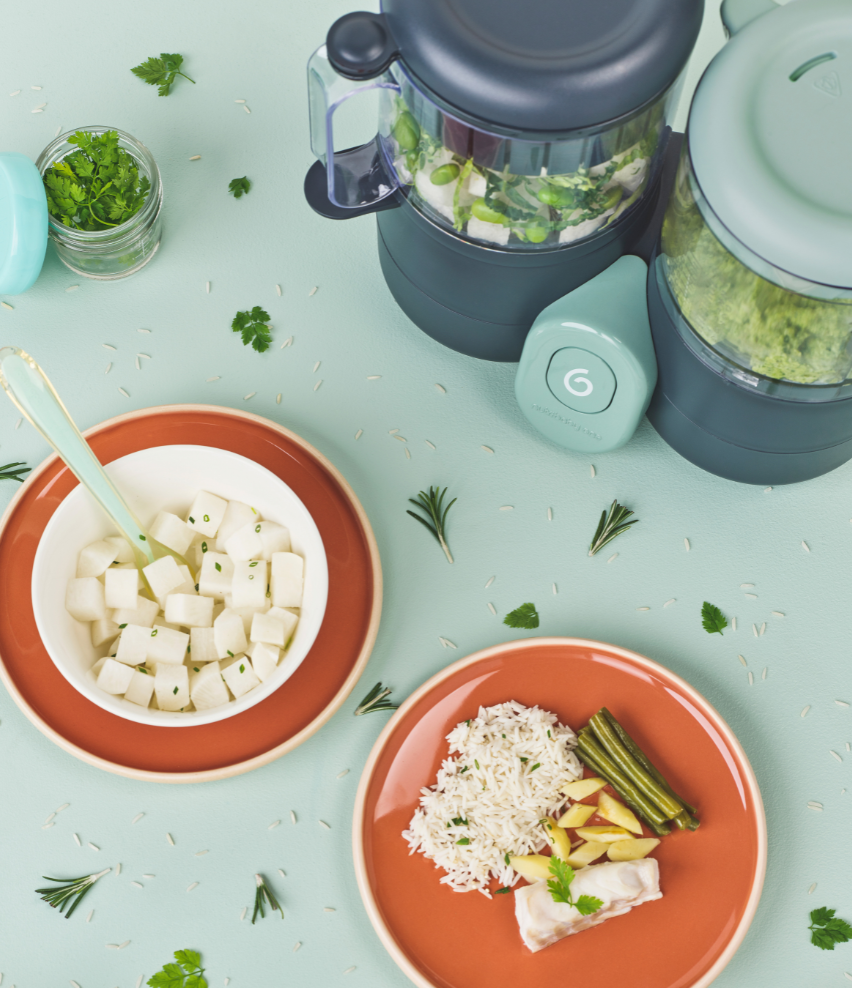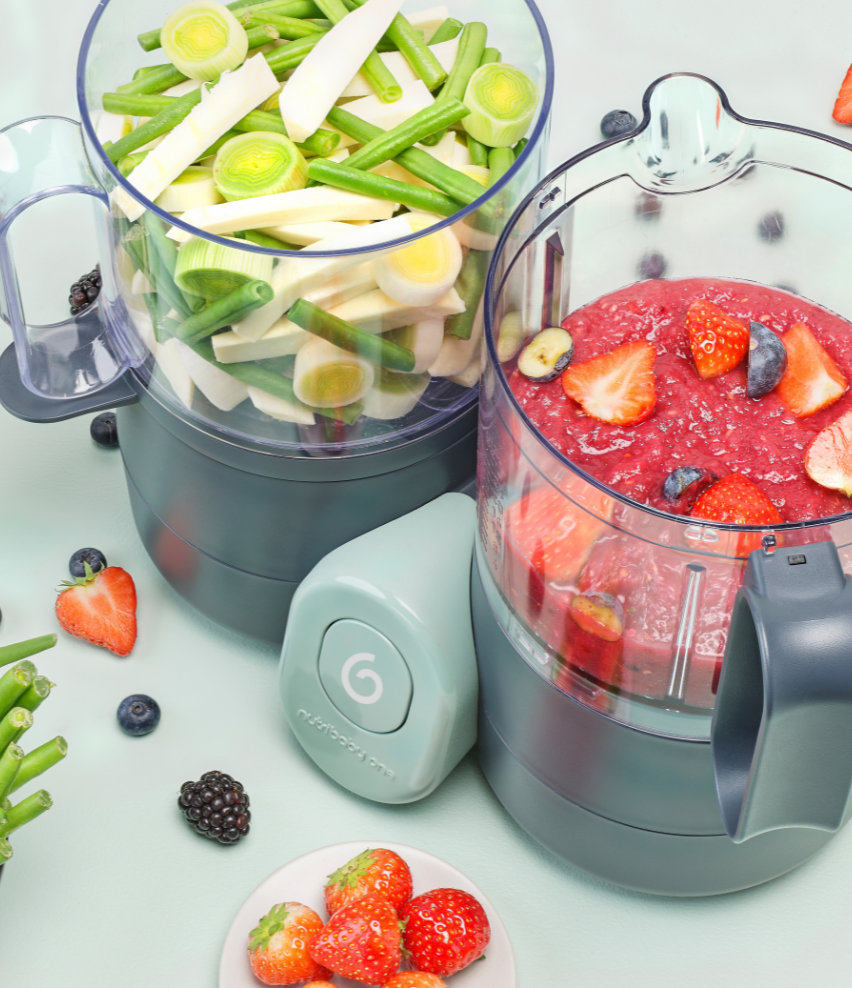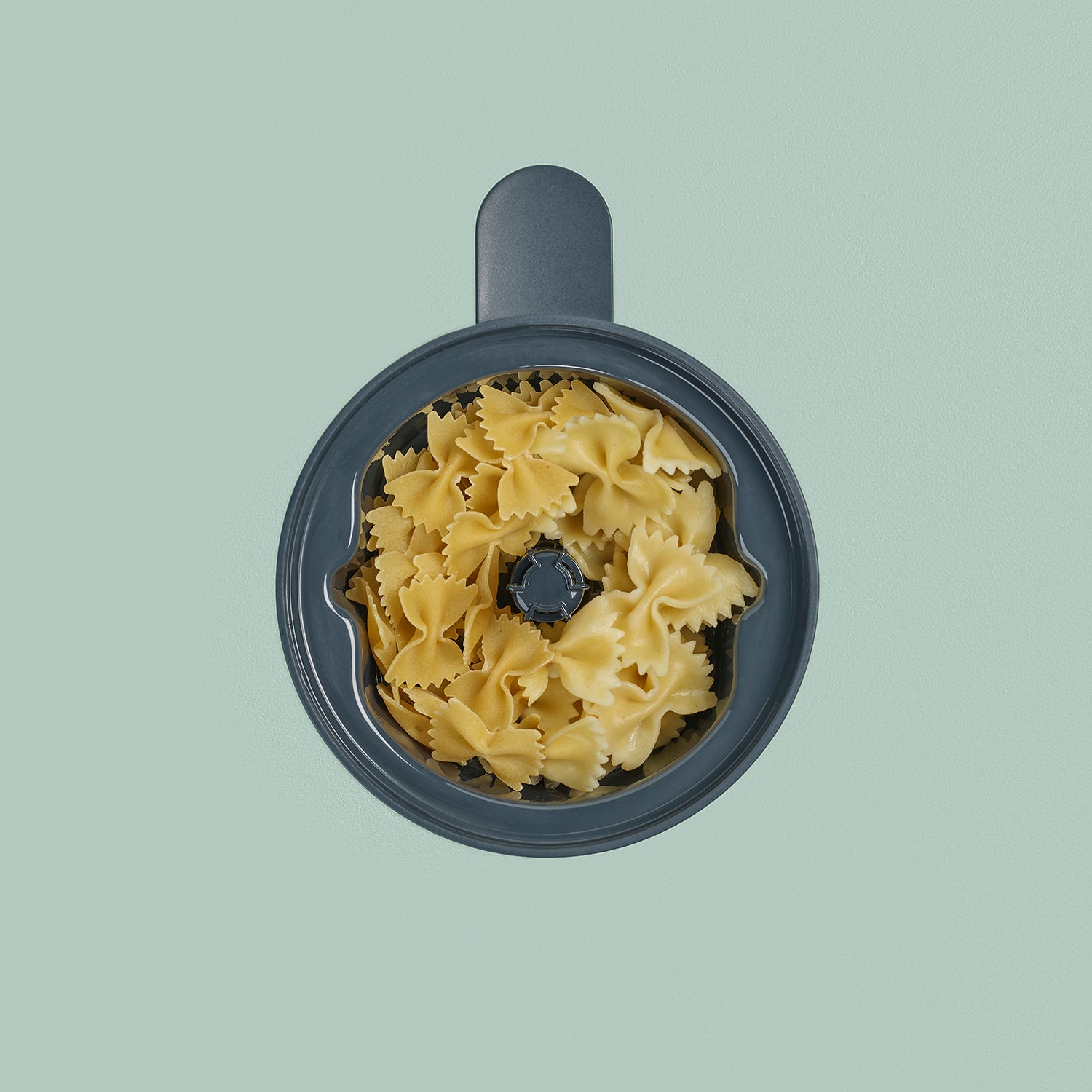 Sold outSave
Duo Meal Lite- Infant & Toddler Food Processor
Ref: A001133_US
---
Duo Meal Station Lite: Your Ultimate Culinary Ally

Elevate your kitchen with the Duo Meal Station Lite, the quintessential time-saving companion that effortlessly transforms fresh ingredients into wholesome culinary delights. Experience a world where cooking and blending happen in perfect harmony, resulting in nutrient-rich, flavor-packed meals that will tantalize your babies taste buds.

Preserve Nutrients, Savor Flavors

Gentle steaming takes center stage in the Duo Meal Station Lite. Our innovative steam basket partitions the cooking bowl, ensuring each ingredient receives precisely the right amount of steam, preserving the nutrients, vitamins, and flavors that make your dishes truly nutritious.

Efficiency Meets Capacity

Say goodbye to kitchen chaos and hello to efficiency! With a generously-sized steaming bowl and a blender capacity exceeding 8 cups (2,000 ml), you can effortlessly prepare a week's worth of fresh and nutritious meals in mere minutes. The Duo Meal Station Lite is here to save you time, so you can focus on what truly matters.

Simultaneous Magic

Watch culinary magic unfold as the cooking unit and blending unit work seamlessly in tandem. No more waiting, no more hassle—just culinary perfection delivered at the push of a button.

Adaptable and Nutrient-Rich

Our commitment to your culinary journey extends to the cooking water vessel, allowing you to tailor the texture of your creations while retaining every precious nutrient. The result? Meals that are as adaptable as they are nutritious.
Transform your kitchen into a hub of culinary creativity with the Duo Meal Station Lite. Experience the future of cooking, where efficiency, nutrition, and taste converge to create unforgettable dining experiences.
Cyber Monday Offer
Shop 20% off. Plus every order over $99 receives a FREE FEEDING SET
Description
Steam & Blend- Cook Simultaneously!
- A time saving solution: cooking and mixing unit work simultaneously
- Gentle steaming preserves the nutrients and vitamins of the food
- Possibility to cook ALL types of food including vegetables, fruits, meat, fish, cereals, starchy foods & more!
- Complete juice recovery system to cook cereals, adjust texture and preserve nutrients
Polypropylene, SAN, ABS / BPA-free Tritan
All components, except the electrical part, are dishwasher-safe
29 x 26 x 14 cm - 11.7 x 13.6 x 7.2in
Power supply: Mains operated (adaptor supplied)
Wattage: 500 W heating
1 steamer basket to divide cooking
68oz total (1x 44oz cooking unit, 24oz blending unit)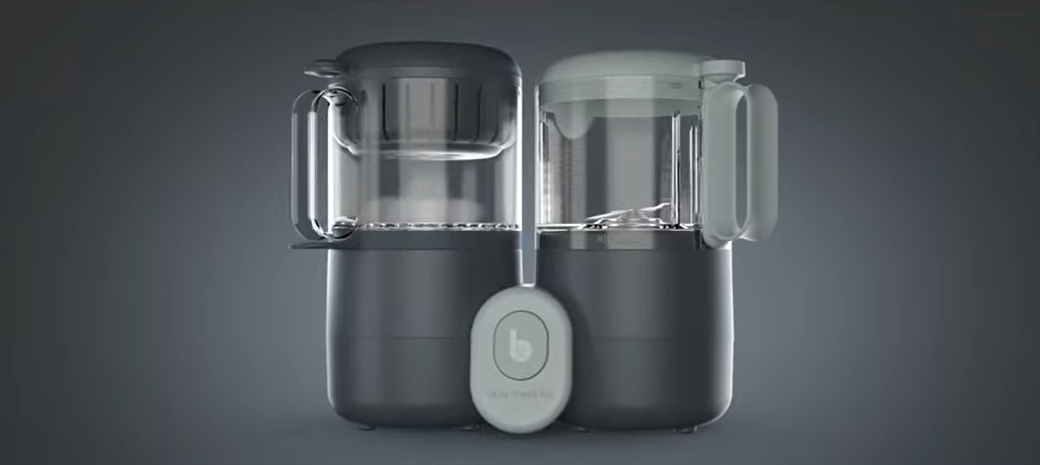 Learn more about what the Duo Meal Lite can do for you!
This product is rated 3.7 of 5.0 stars.
It has received 3 reviews.
Amazing!
The media could not be loaded. This is an amazing product! I've used this for more than a month now and couldn't be more happy with it. It's pretty straight forward and cooks the food really well. I like how I can control the cosistency of my baby's food and I really like how strong the blender is!I have yet to try making rice and pasta but I'm sure it will be good!It also fits really well in the kitchen as it's not too bulky!
Mealtime Made Easy
The Duo Meal Station Lite has truly revolutionized the way I prepare baby food. It's super practical and a massive time-saver, making the whole process so much smoother. The innovative steam basket ensures that all the nutrients and flavors are preserved in the baby food and that's a huge plus. Also, it's not just limited to baby food. I've also found it to be a fantastic addition to my kitchen when I want to cook purees and blend ingredients for adult meals. It's like having an extra pair of hands to assist in the kitchen, making it a versatile and reliable kitchen aid. If you're seeking a tool that can streamline your baby food preparation and make your cooking for the family more convenient, the Duo Meal Station Lite is an excellent choice.
Disappointing
We bought this right before baby was born. 5 months later we're ready for solids and bust out the box. We plug it in, the light turns on, then off and the device won't work. We don't qualify for the warranty as we didn't open the box for months and had no idea. $100+ down the drain.
Q: The steaming stops before the end of the cycle. How can I fix this?

A: Try descaling the steaming unit. - Pour 1 cup of water with1 cup of the white vinegar in the tank. - Let it sit for 2 hours (unplugged). - Rinse and dry - Press the 'OK' button for 10 seconds - Repeat once every other week If you have not descaled your Duo meal Station in a while, let it sit with the water and vinegar mixture overnight. The red light which alerts you to descale the unit will not go off on its own.. You must press the 'OK' button for 5 seconds. We hope this solves your issue. If it doesn't, please send us a message and we will be happy to help you.
Q: Where should I put the water?

A: The water should be poured into the water tank underneath the juice container
Q: How can I remove and clean the blade?

A: To remove the blade, grab the blade with a cloth in your hand and then turn the bowl counterclockwise. Clean the blade how you would normally wash dishes.
Q: My blender isn't working. Am I doing something wrong?

A: To ensure your blender is working, make sure you: - Unplug the connector from the main unit (the steamer unit) and connect it under the blender. - Attached the bowl correctly. (you should hear a click at the bottom of the bowl and on the lid) - Press the blending function on the control panel (by pressing multiple times, you can adjust the the blending speed '1, 2 or 3') - You must press the button on the handle of the blender. Please let us know if it still doesn't work and we will be happy to help you solve this issue.
Q: Calcification is on the steamer / it seems like paint is coming off the steamer unit. Is it safe and how do I fix this?

A: Do not worry! Calcification is safe. It can however prevent the Duo Meal Station from working properly. There is no paint coming off as it is calcification, even though it may appear as paint. Wondering how to descale the unit? Refer to the descale instructions.
These items may peak your interest too