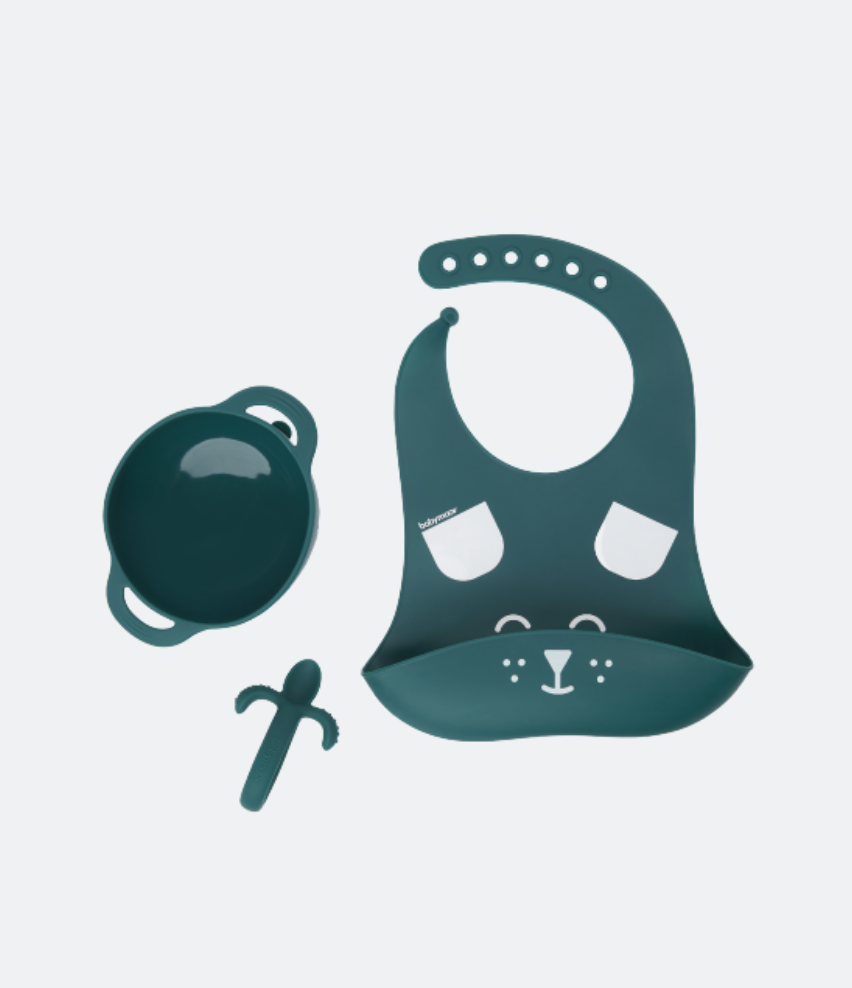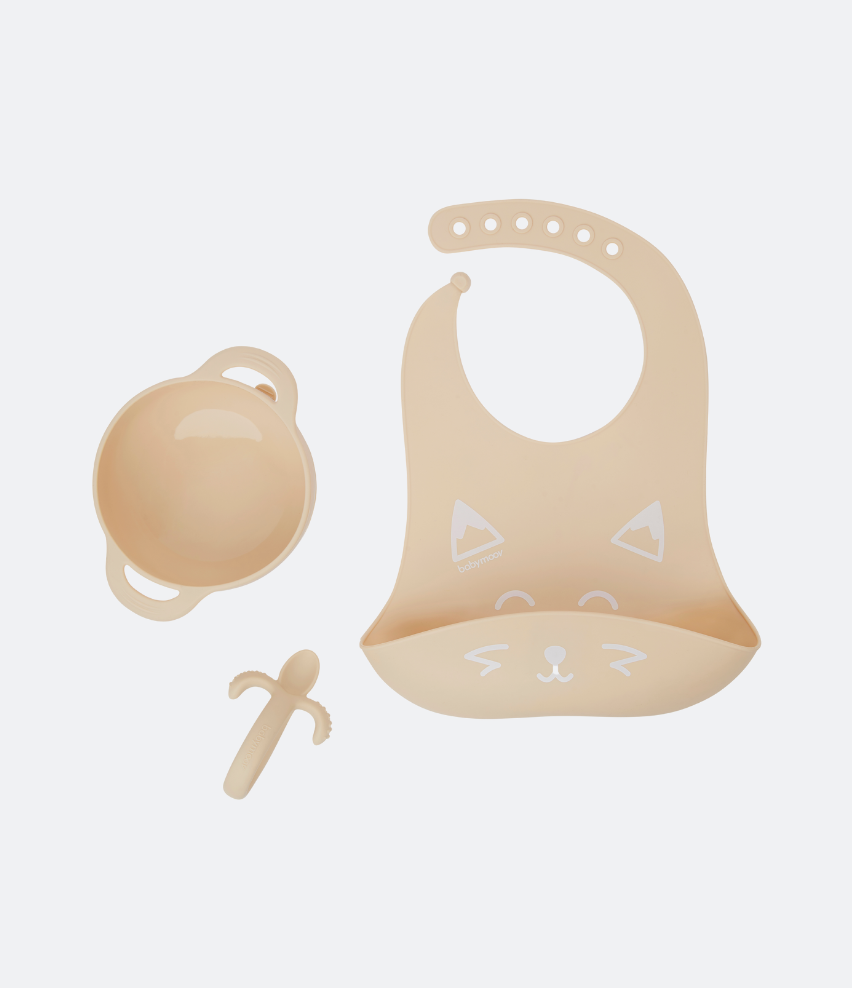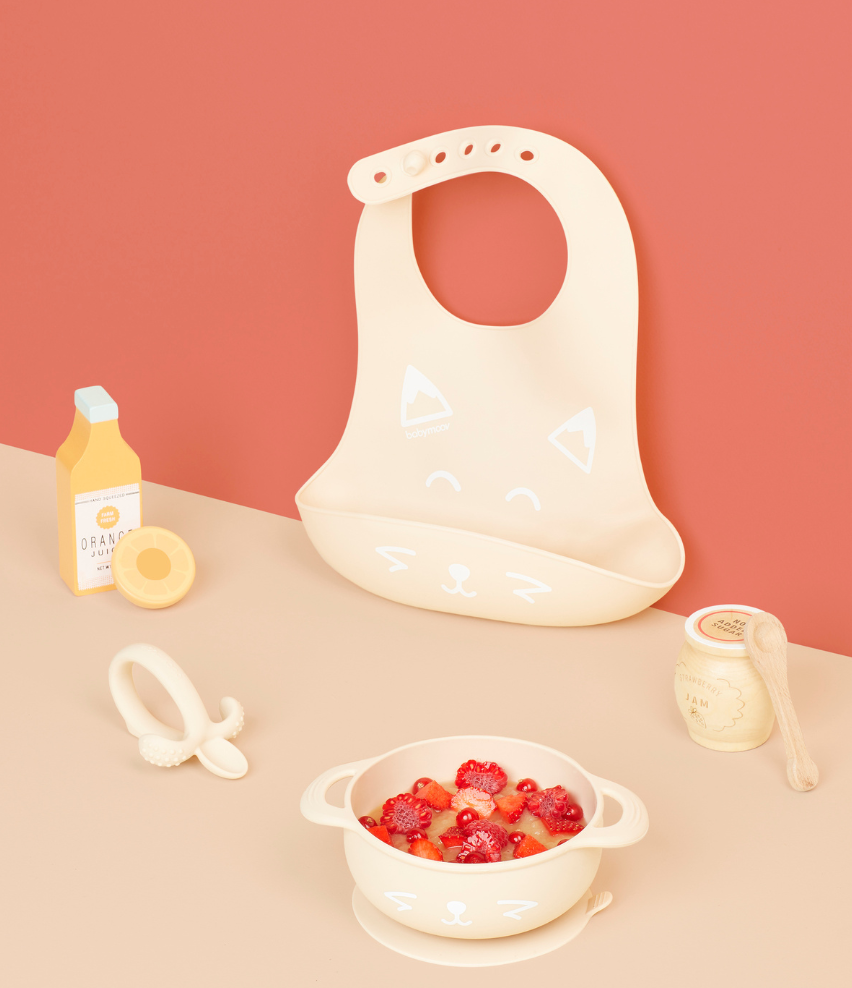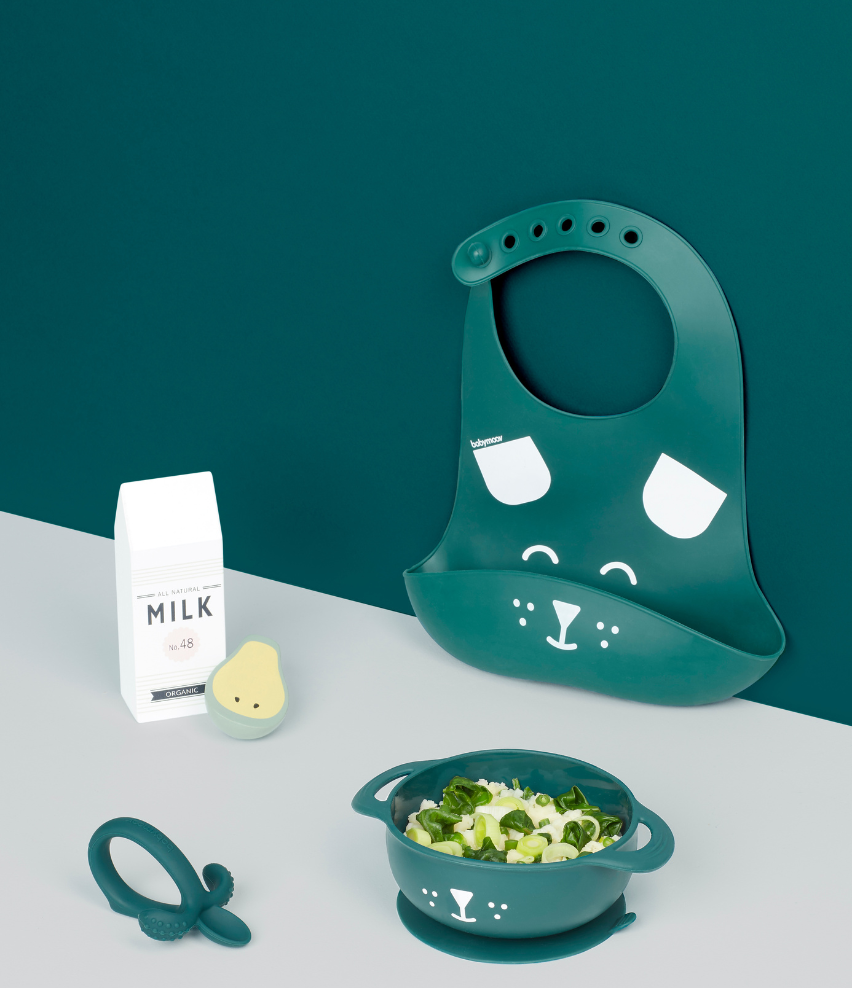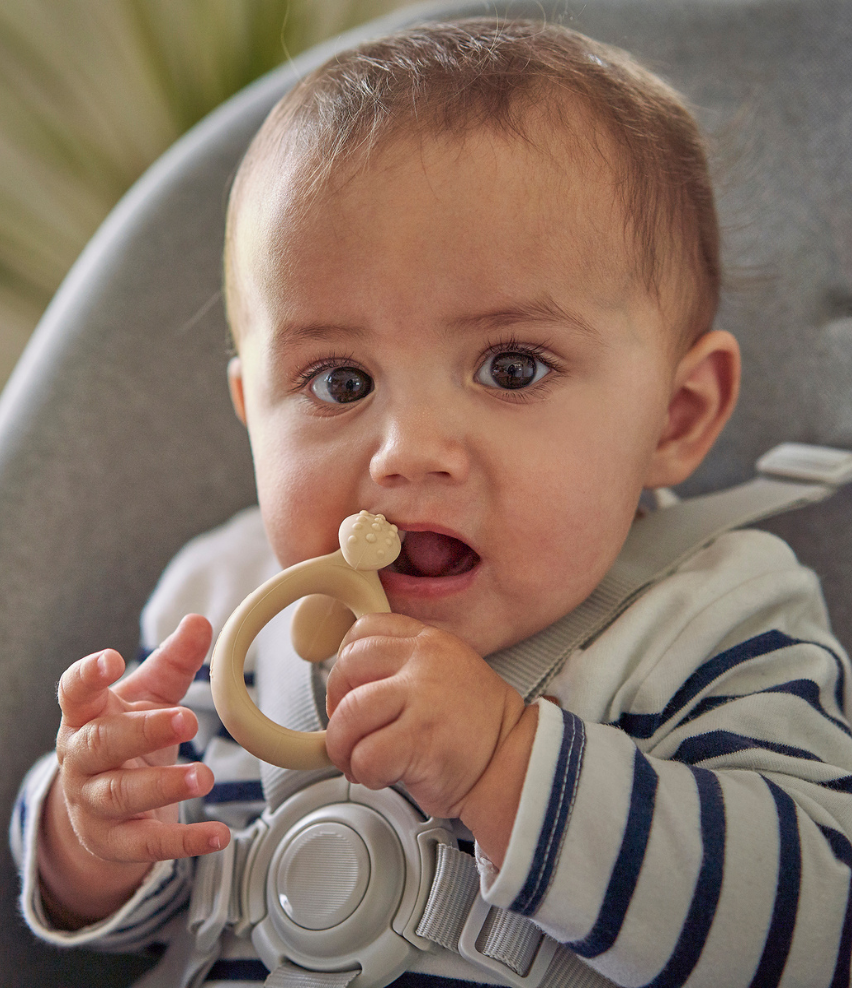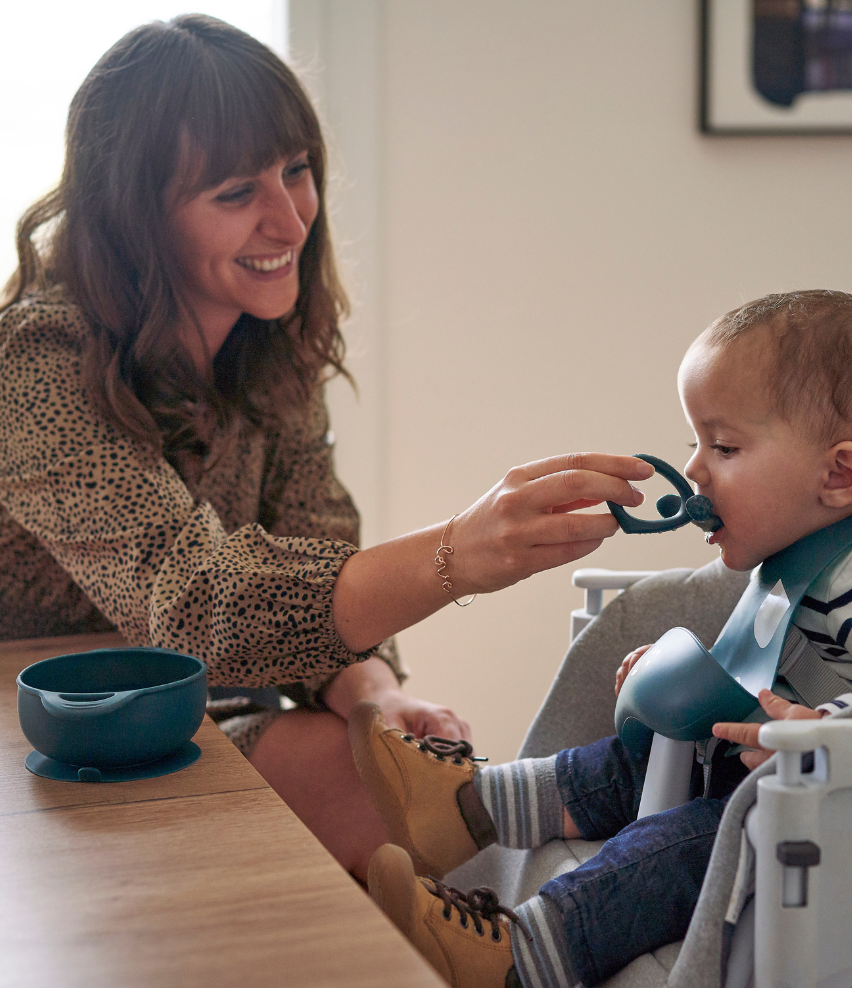 FIRST'ISY Baby Feeding Set
Ref: A005400_X
---
Silicone Bowl, Spoon, and Bib Co-Created with an Occupational Therapist
Baby mealtime kit was designed for the first stage of food diversification for children aged 6 to 12 months who are starting with solids
Set includes a bowl, a spoon and a bib, all made from BPA-Free and certified non toxic food grade silicone. The bib features a food catcher and an adjustable notched fastening.
Small spoon with its ergonomic handle is ideal for little mouths: its built-in teething ring on the sides will soothe baby once teeth start coming through.
Bowl has a non-slip suction pad making it easy to stick to the table or high chair/li>
Bowl, spoon and bib of the FIRST'ISY mealtime kit are microwave-safe and are dishwasher-proof for easy use and care.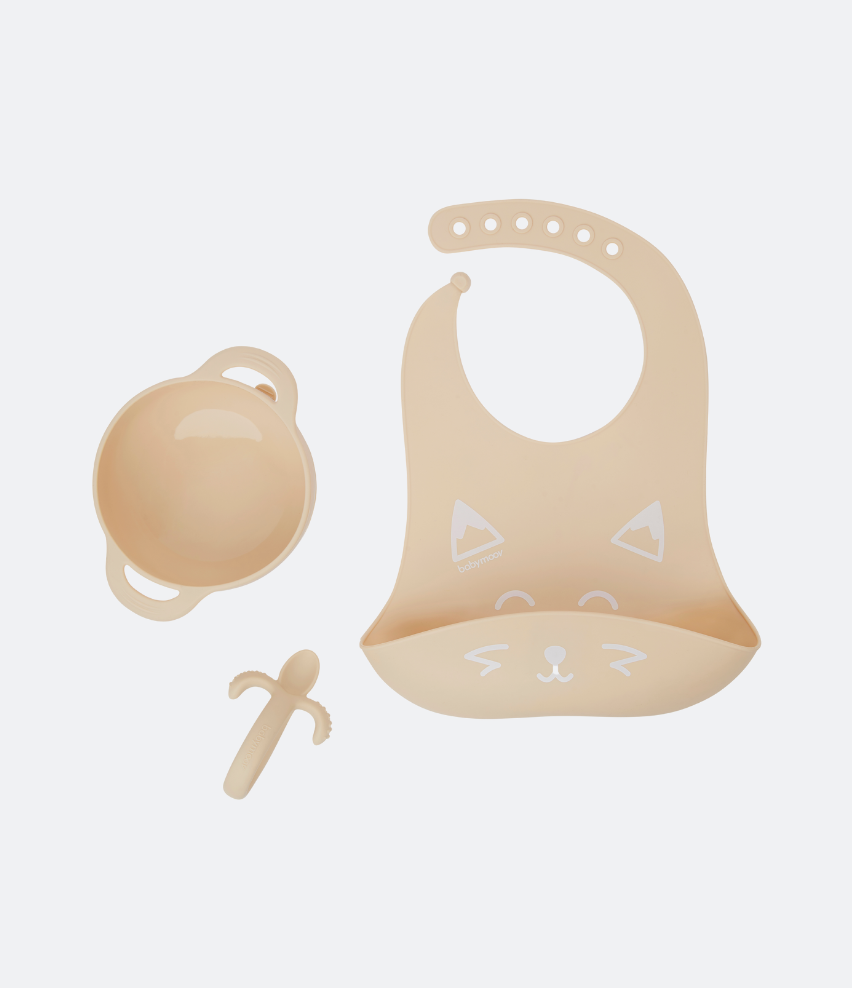 Composition: 100% silicone, guaranteed free from BPA and phthalates
All parts in the FIRST'ISY mealtime kit are dishwasher-proof and can be hand-washed
Bowl: 16 x 11.7 x 5.5cm - 6.3 x 4.5 x 2.2in
Bib: 21 x 15 cm (collar 10 cm) 8.5 x 6in (collar 4in)
Spoon: 9cm x 4.8cm - 3.5 x 2in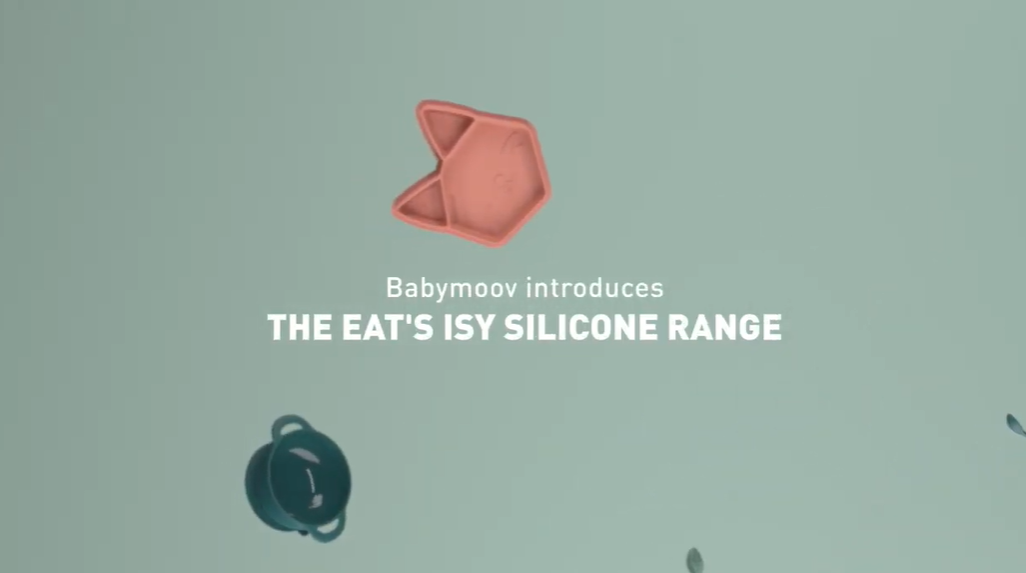 En vidéo
Learn More: Silicone Feeding Range
These items may peak your interest too