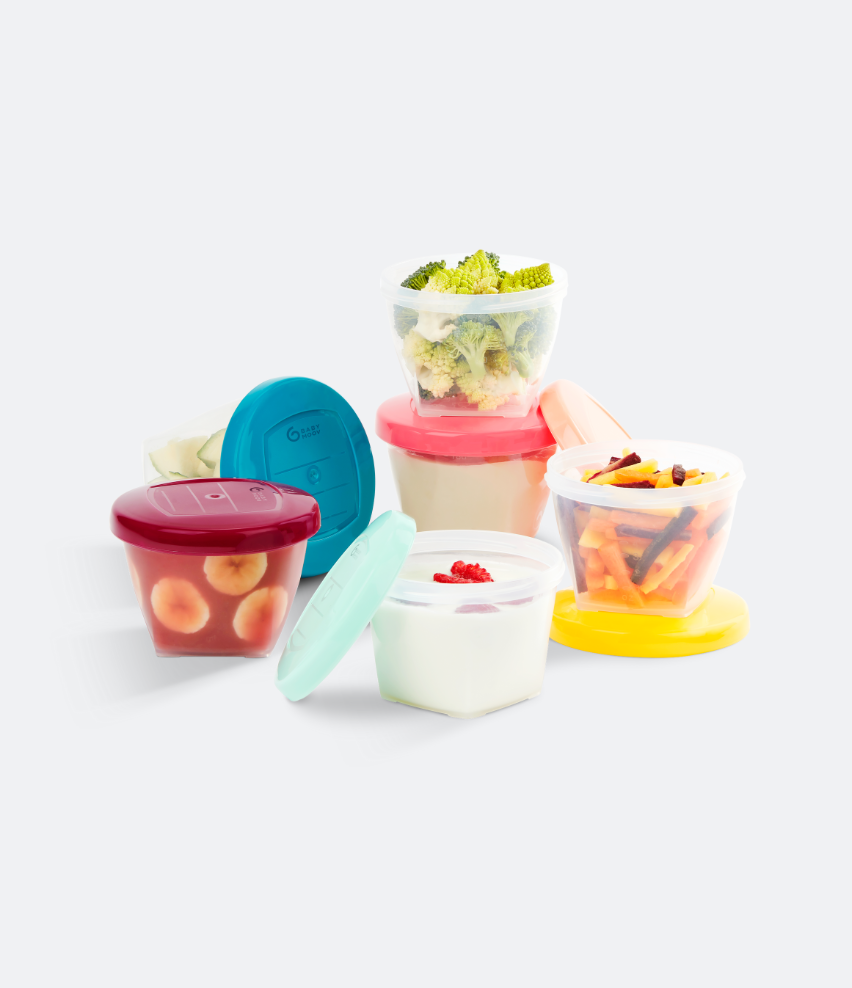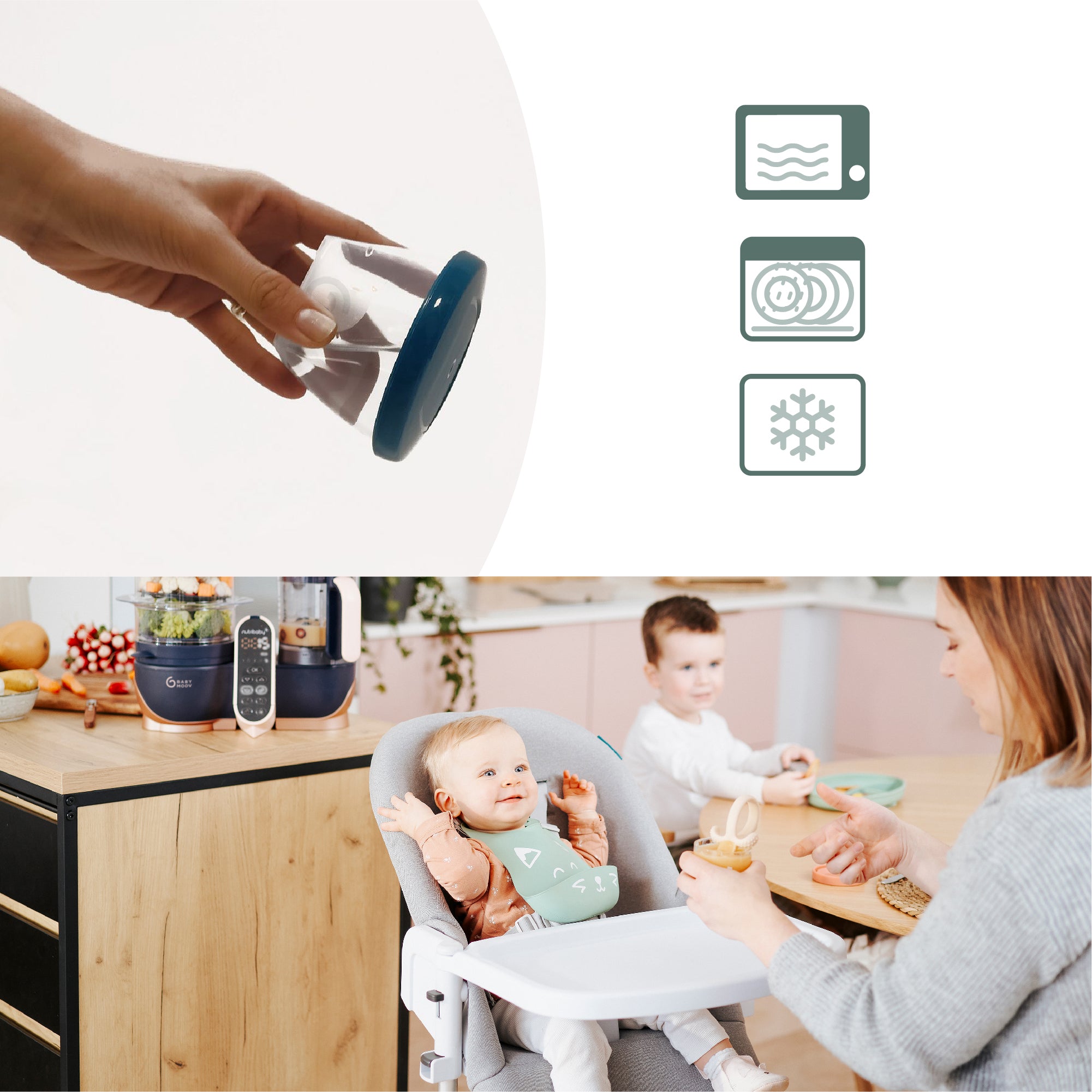 Babybols Food Storage Container Set
Ref: A004307
---
Store and reheat your baby meals perfectly!
Screwed lid for 100% airtight closure
Allows for precise measurements with its measurements listed on the side
Transparent and rewritable material to note the stored recipe
Sterilizer, microwave, freezer and dishwasher safe
Cash Back Offer
Receive $10 cash back with every purchase $99 and over
Free Delivery on orders $99+
Free Returns
Lifetime Warranty: This product is backed by Babymoov's Lifetime Warranty and has been tested to meet U.S. and European Baby Safety Standards.
Description
The Ultimate Solution for Fresh and Convenient Baby Meals
Experience the next level of convenience with the Babybols Food Storage Container Set. These containers are specially designed to simplify the storage, reheating, and transportation of your baby's meals, ensuring they stay fresh and delicious every time.
Key Features:
1. Preserving Freshness: Our Babybols containers come with screw-on airtight lids, providing a 100% spill-proof and leak-proof seal. Say goodbye to unwanted messes and food waste.
2. Easy Labeling: Each lid features a generous rewritable surface, allowing you to label the contents and date of your baby's meals. Keep your kitchen organized and ensure you're serving the freshest food to your little one.
3. Space-Saving Design: The stackable containers save you valuable kitchen space and make it easy to keep your baby's meals neatly organized in the fridge or freezer.
4. Heat-Resistant Versatility: These containers are not only suitable for the microwave but also compatible with bottle warmers. Warm up your baby's food quickly and hassle-free.
5. Chill or Freeze: Babybols containers are fridge and freezer safe, ensuring you can keep a variety of meals ready for your baby, from freshly made purees to frozen favorites.
6. Quality and Safety: Crafted from high-quality, BPA-free materials, the Babybols containers prioritize your baby's safety. They are designed to be durable, so you can rely on them for a long time.
7. Practical and Stylish: The clear and practical design of Babybols makes it easy to see what's inside at a glance. Plus, the color-coded lids add an extra touch of style to your kitchen.
4x 4oz bowls: 12 x 9 x 9cm - 4.7 x 3.5 x 3.5in
6x 6oz bowls: 17.5 x 9 x 9cm - 6.7x 3.5 x 3.5in
6X 8.5oz bowls: 22 x 9 x 9cm - 8.3 x 3.5 x 3.5in
Multiset: 19 x 18 x 19cm - 7.5 x 7.1 x 7.5in
This product is rated 4.9 of 5.0 stars.
It has received 202 reviews.
Not just for babies
Great for the freezer Portion control
Great Quality
Perfect size for yogurt, snacks, packed lunches. Easy screw on lids, good quality plastic container.
perfect size
These are a great size and I love the screw on lids. Perfect to put jello and pudding in. Keeps it fresher longer
Amazing
Love that I can put them straight from freezer to microwave!
Perfect for school lunches!
Bought these for school lunches and they're perfect. Nice lids that screw on for more security. They can hold a good amount of any snack.
Can the Babybols be used in the microwave?

Yes, in fact it can also be used in the Sterilizer, microwave, freezer and dishwasher safe
Do you offer different sized sets?

We have multipacks ranging from 4-24 pieces.
Is there a space to write contents on the bowl itself?

Yes, each container has a lid with a large rewriteable surface
These items may peak your interest too