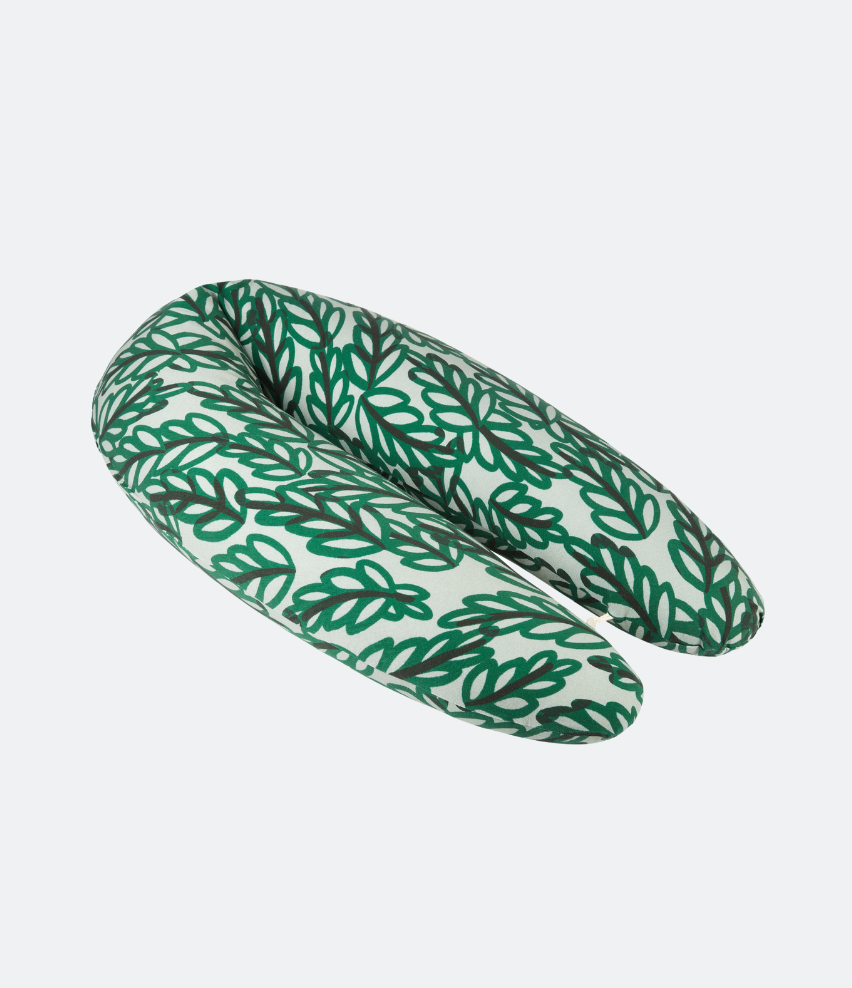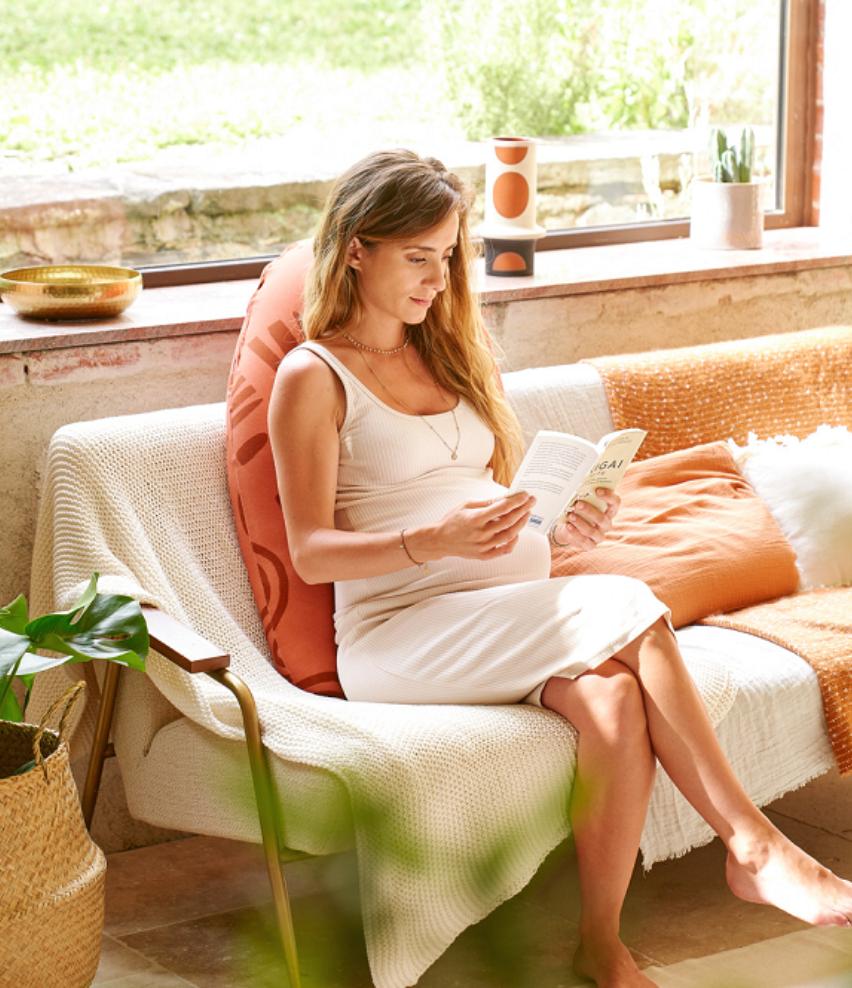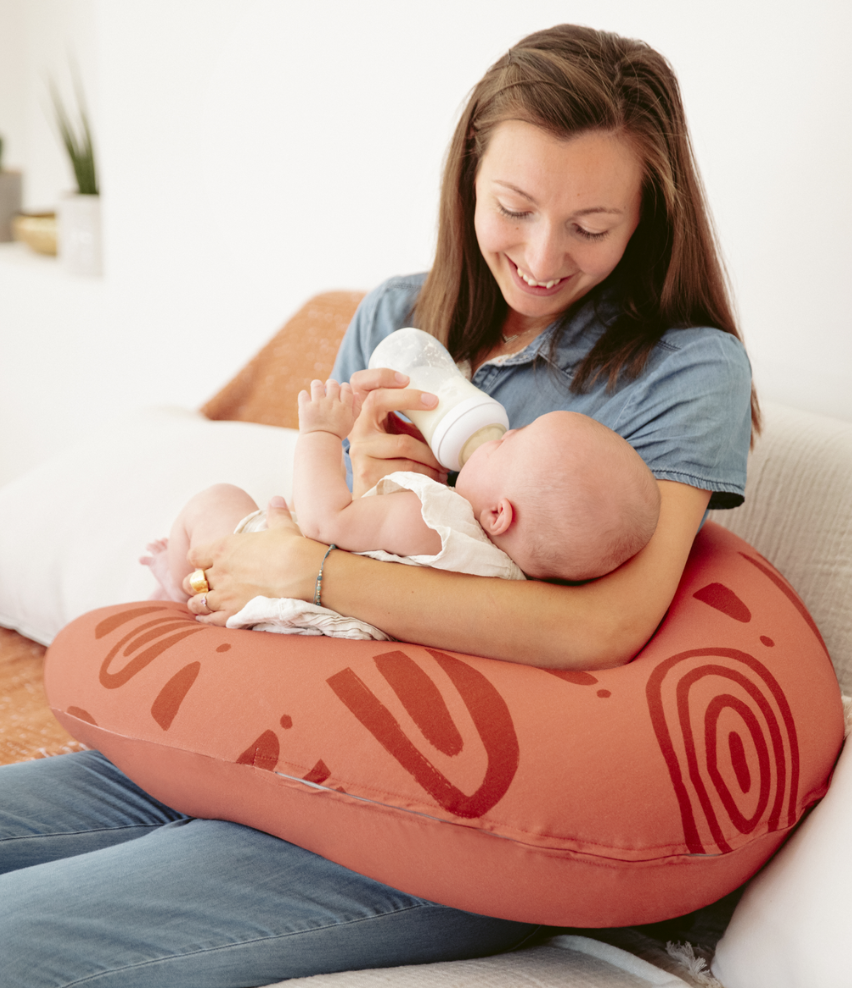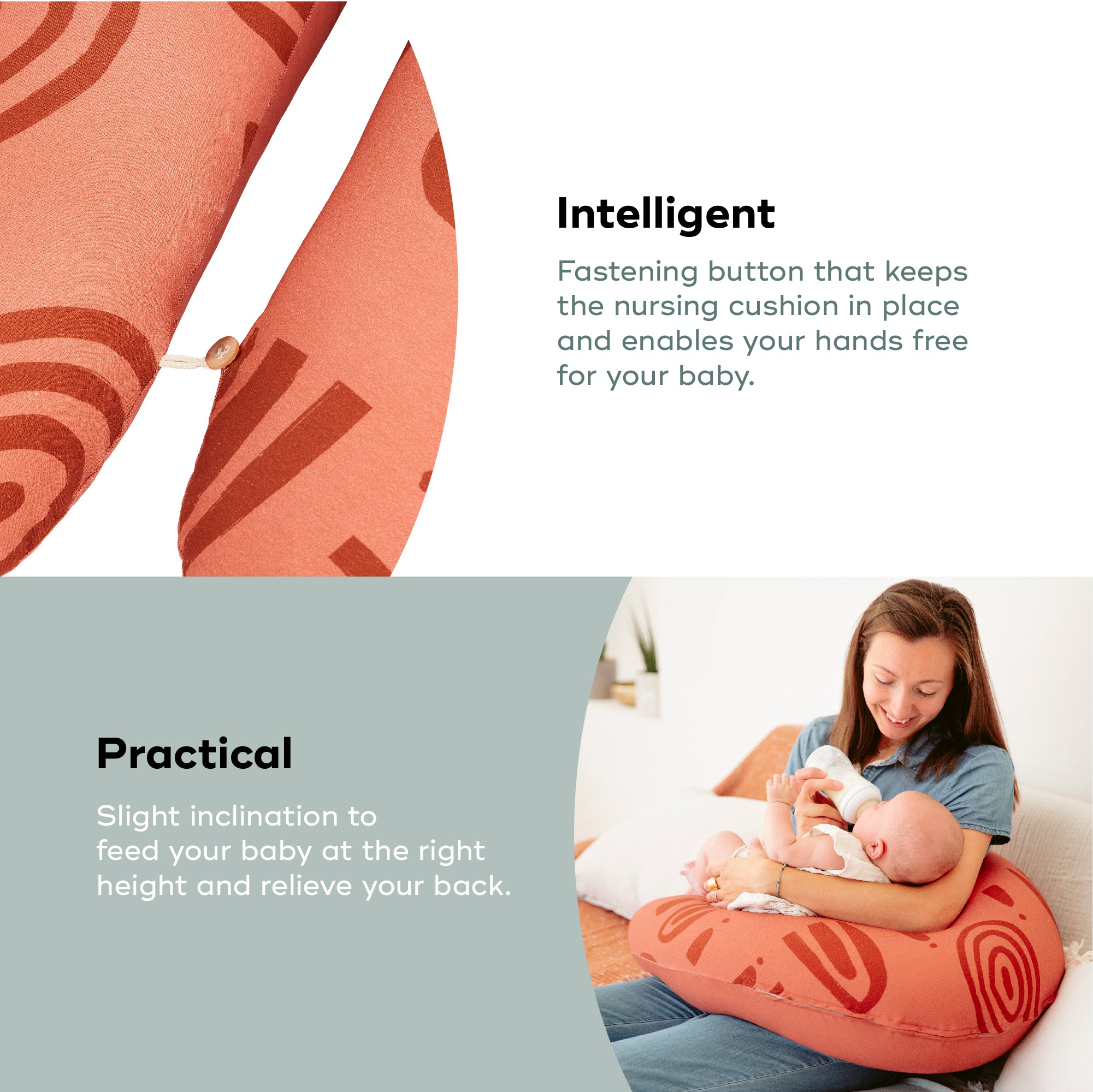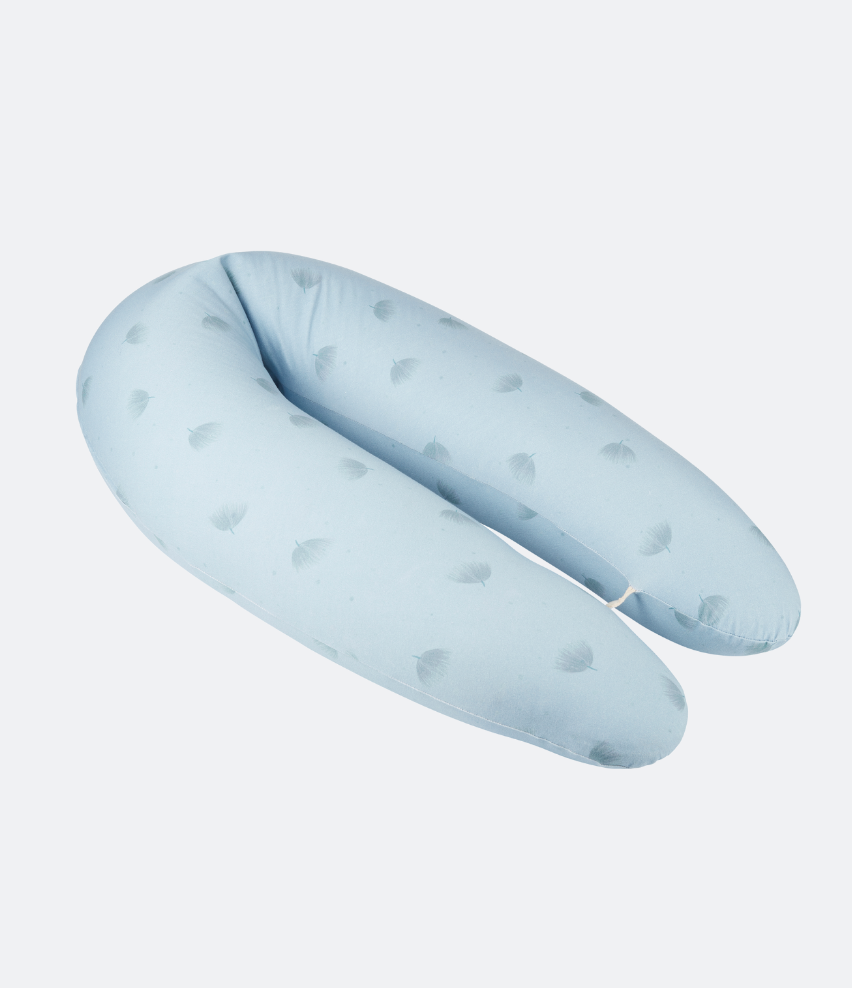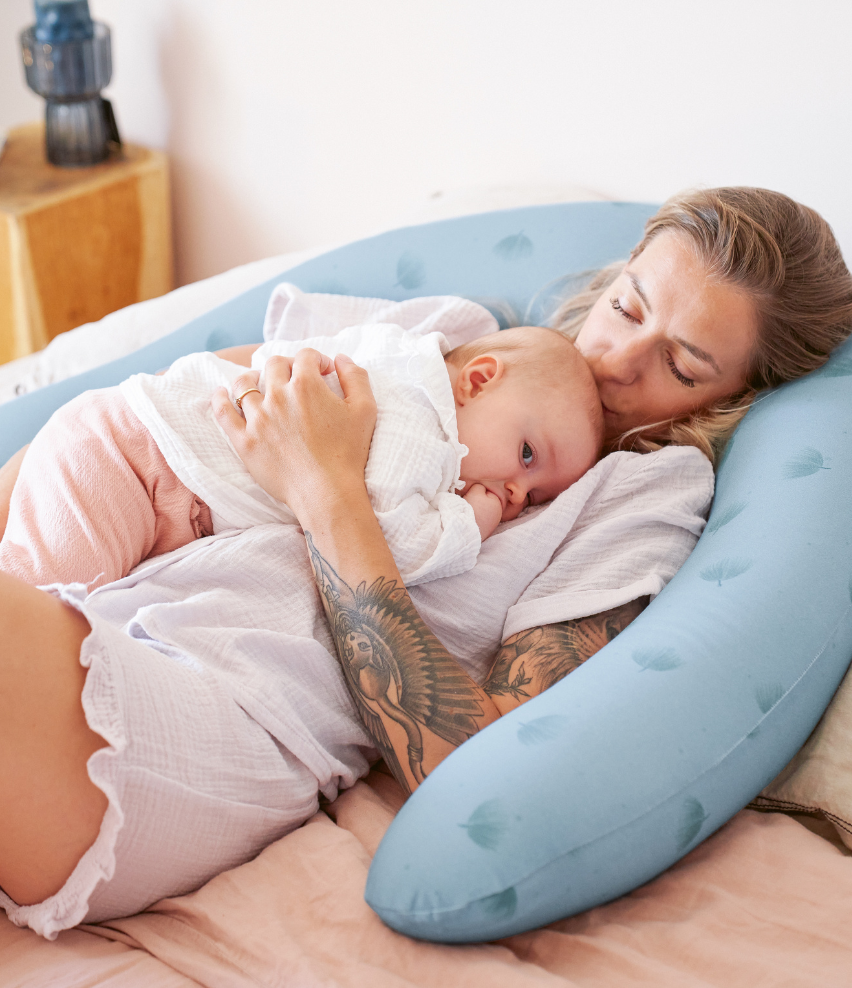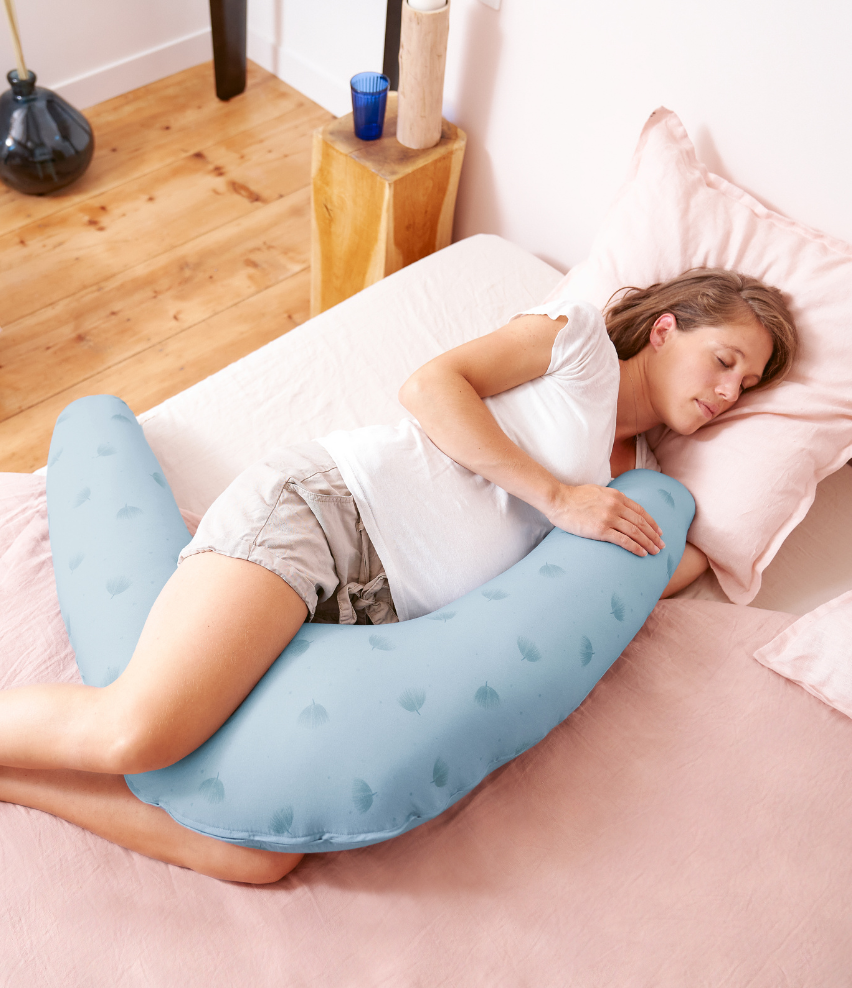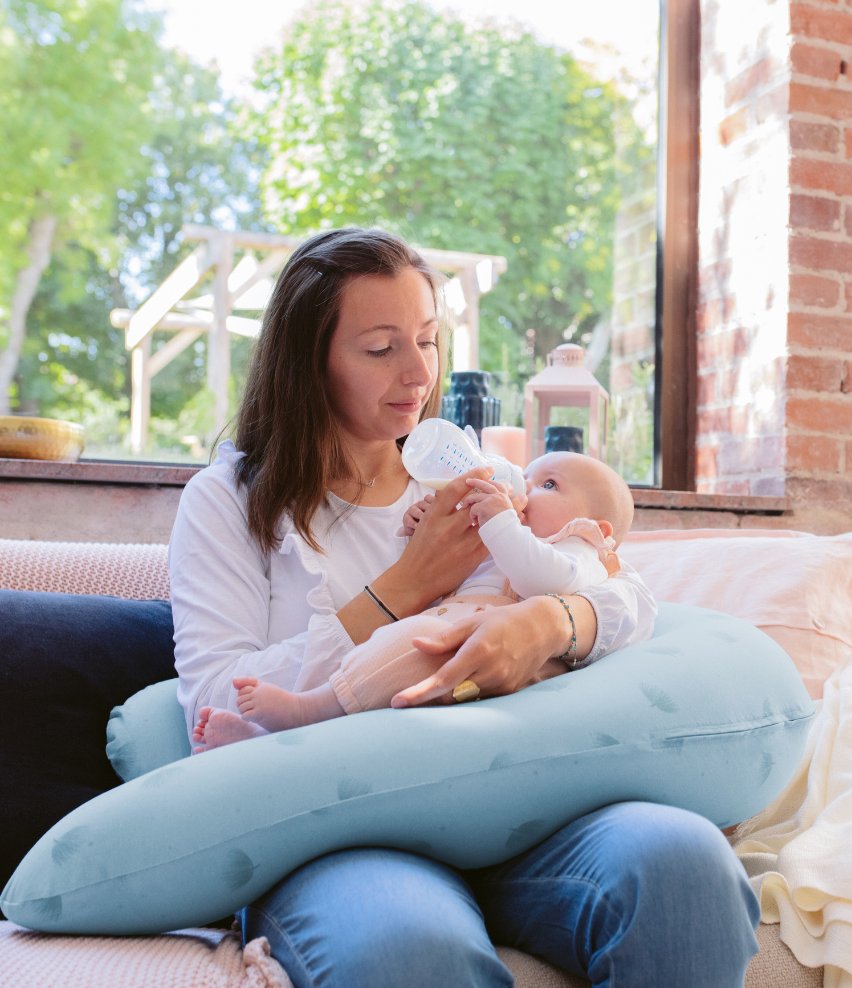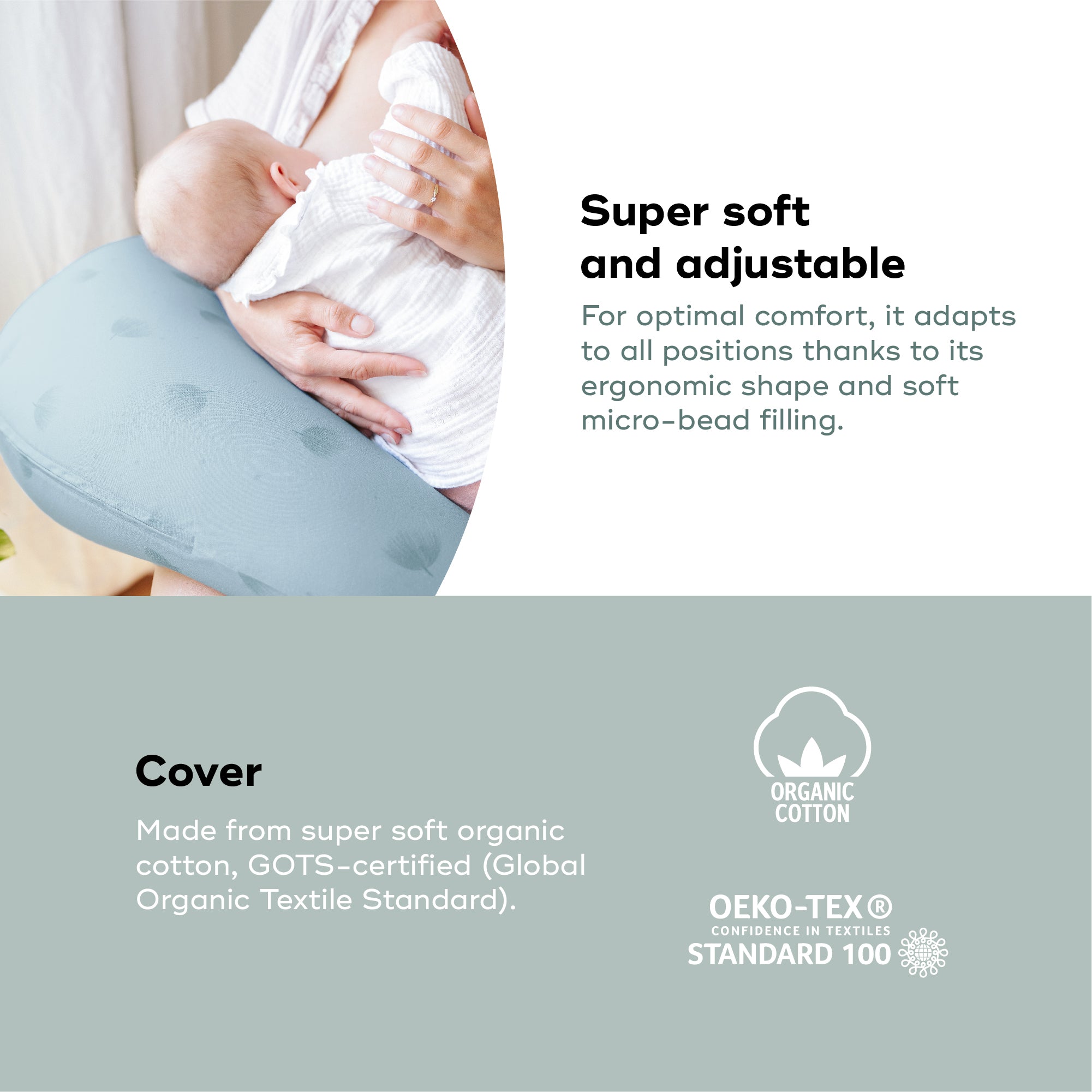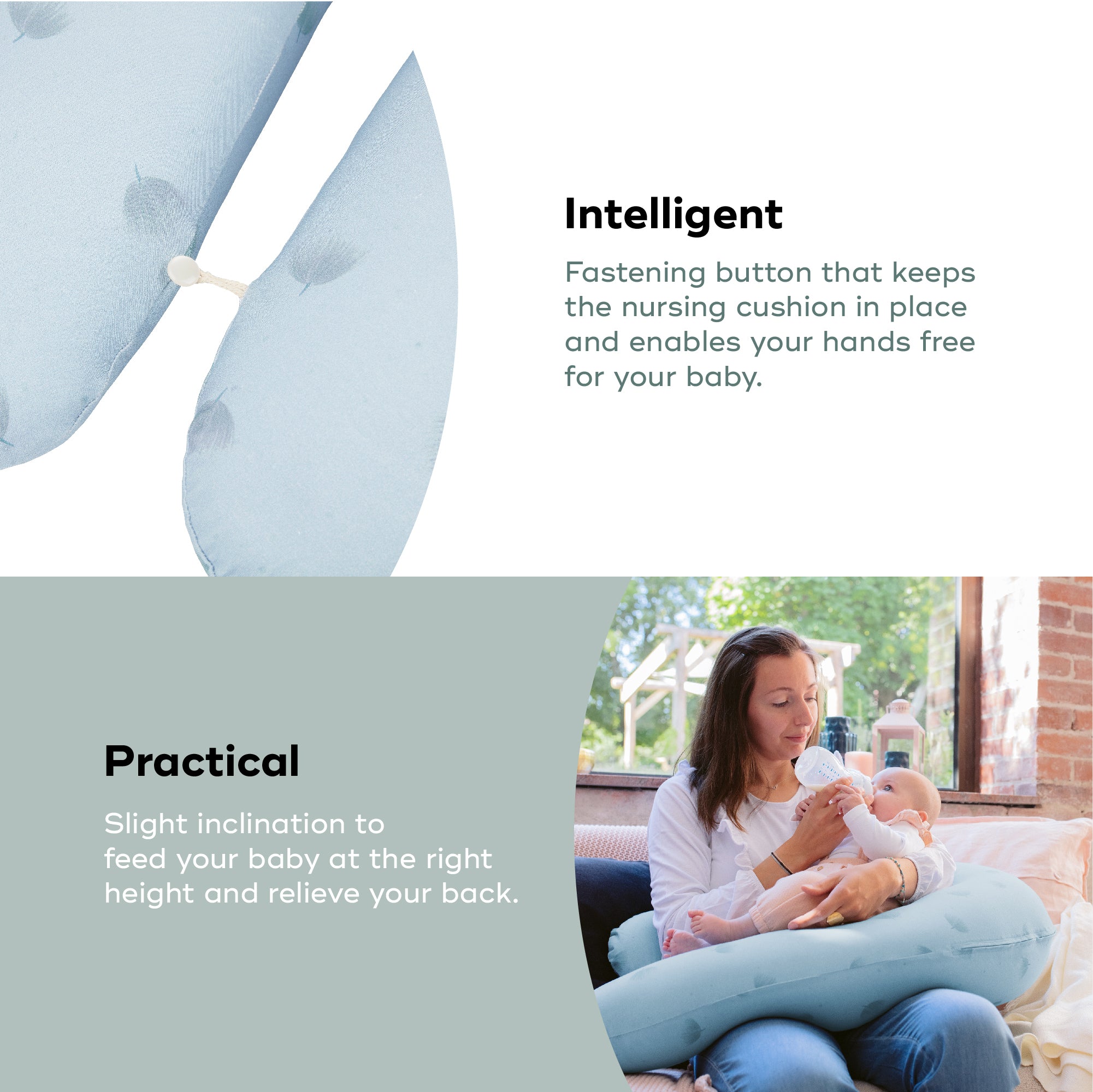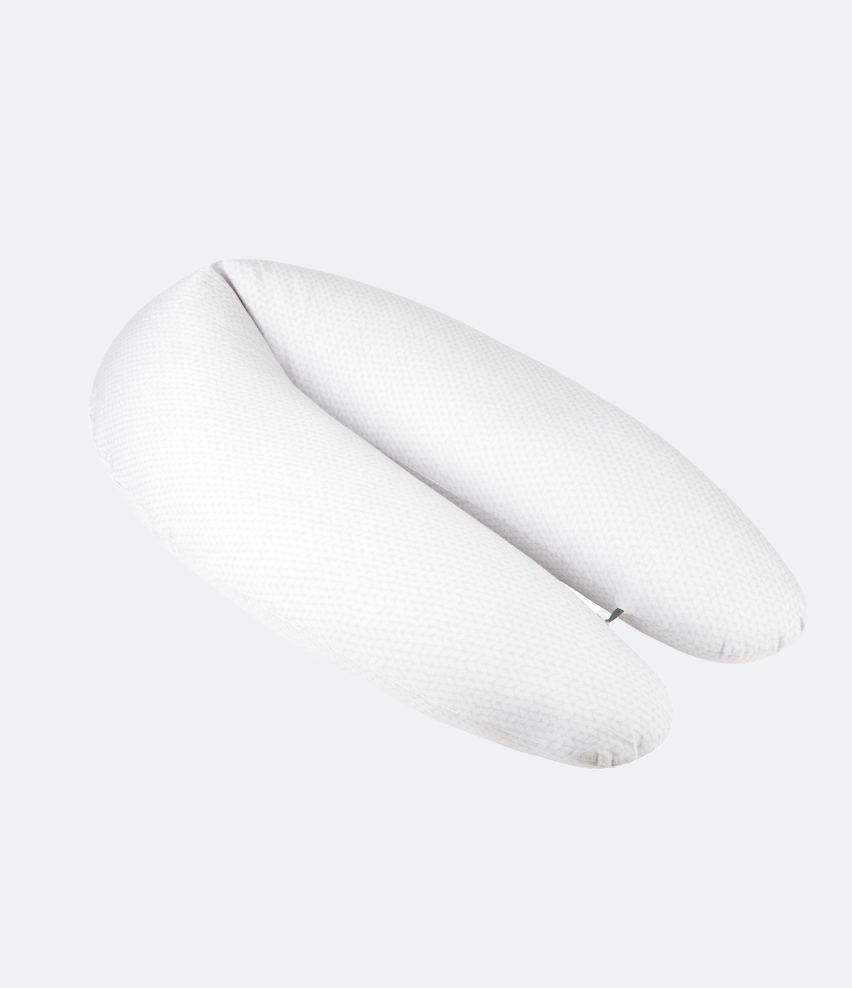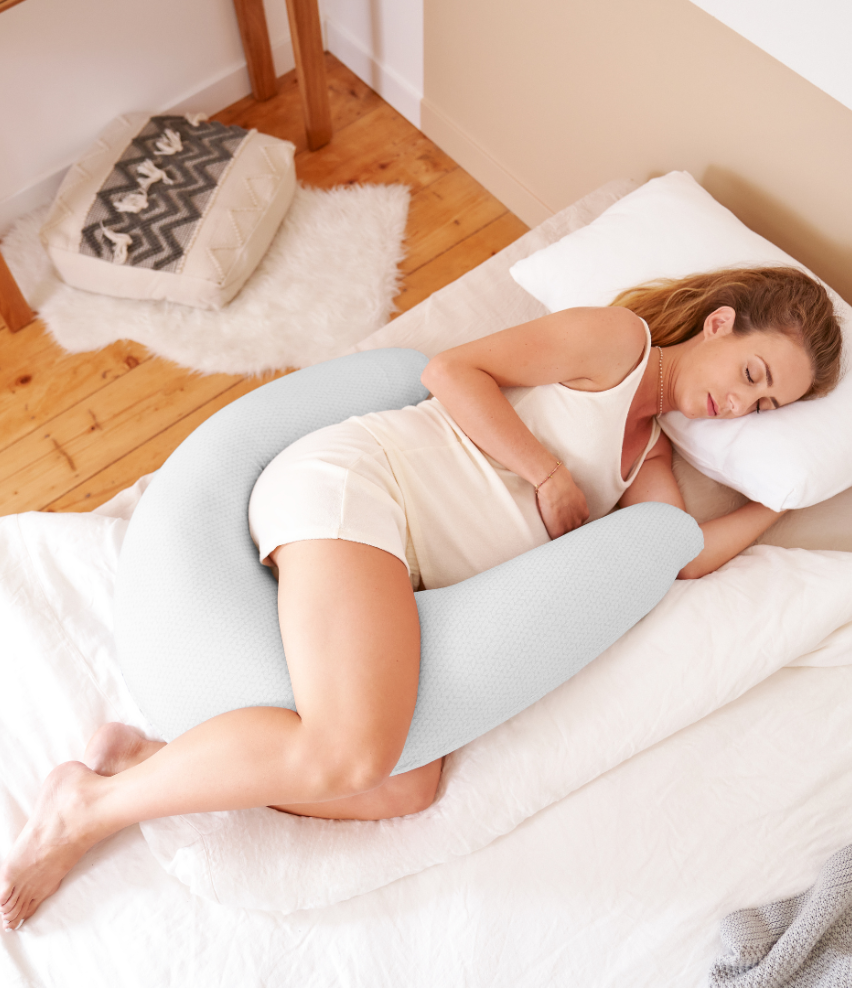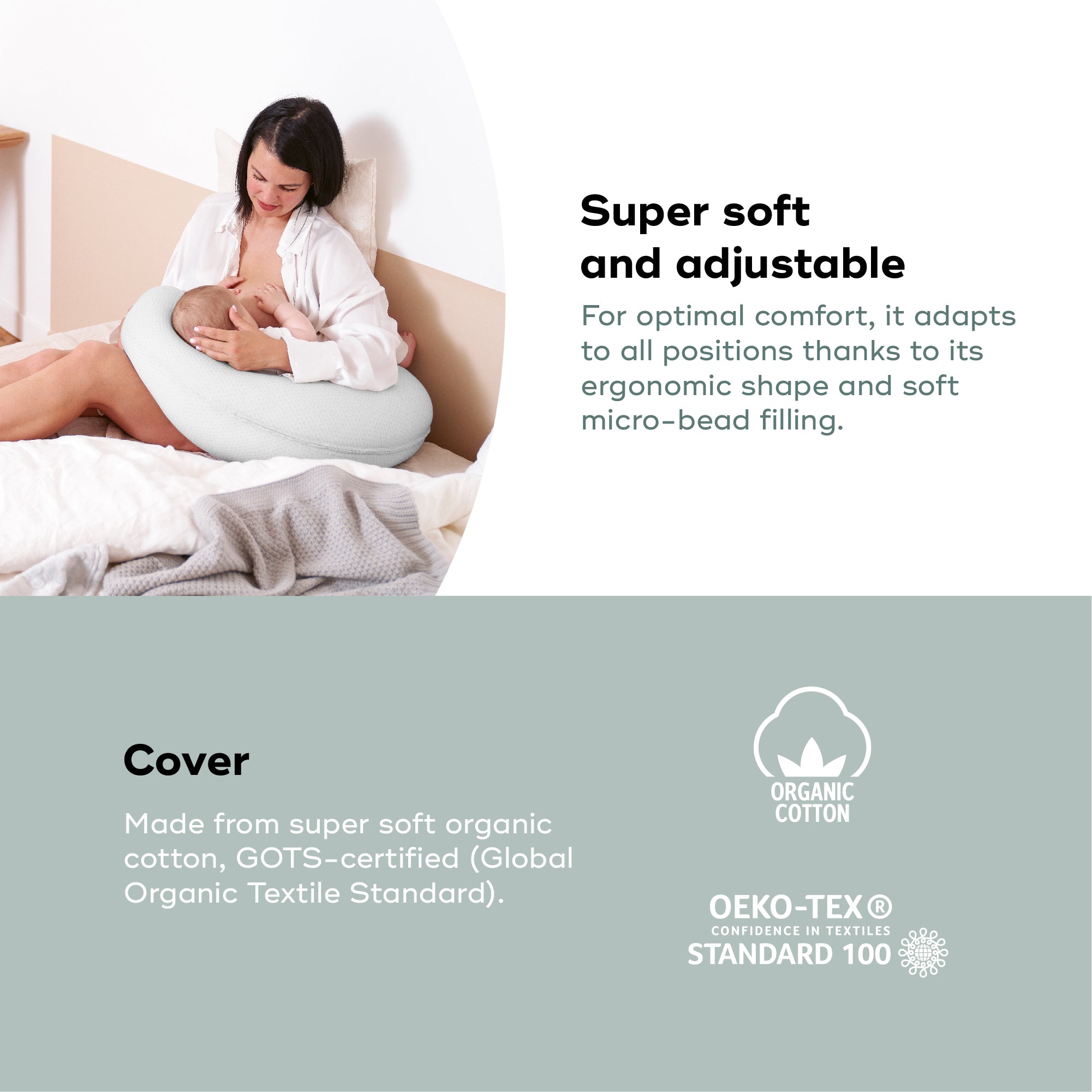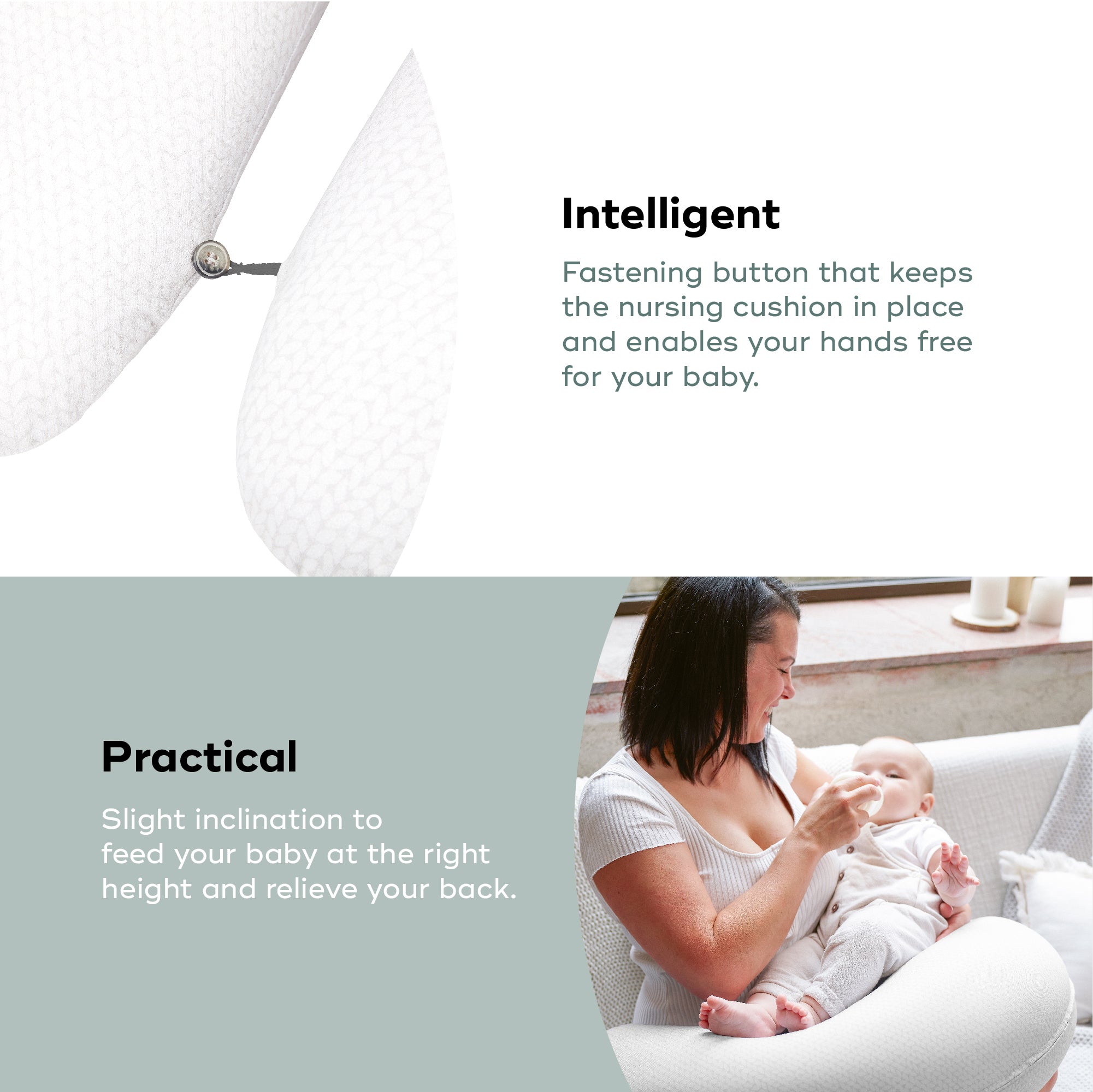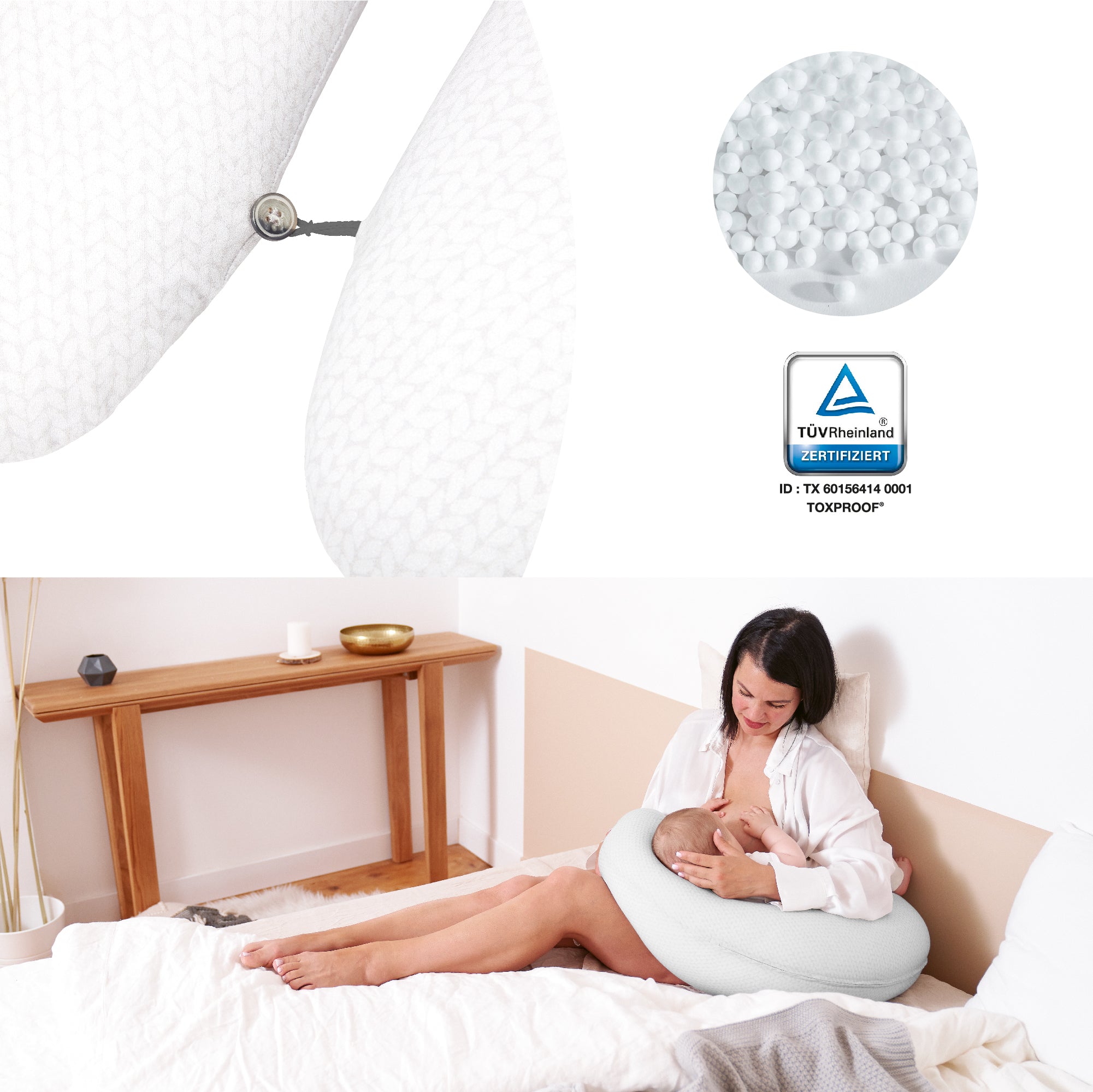 B.Love U-Shape Pregnancy Pillow
Ref: A062039
---
Experience Supreme Comfort with the B.Love Maternity Pillow by Babymoov
Scalable: usable during pregnancy and after birth at mealtimes (breastfeeding or bottle feeding)
OEKO-TEX® certified.The ultra-soft organic cotton cover is GOTS (Global Organic Textile Standard) certified
Soft and adjustable for optimal comfort
Quiet and lightweight thanks to its ultra-fine microbeads certified Toxproof (non-toxic)
Sold in a reusable recycled plastic bag.
Refillable bag of microbeads sold separately
Cyber Monday Offer
Shop 20% off. Plus every order over $99 receives a FREE FEEDING SET
Free Delivery on orders $99+
Free Returns
Description
Experience Supreme Comfort with the B.Love Maternity Pillow by Babymoov
Designed with the needs of pregnant women in mind, the B.Love Maternity Pillow is your key to a peaceful night's sleep.
This premium maternity cushion is thoughtfully filled with fine micro-beads, certified non-toxic and toxin-proof, promoting optimal airflow. It's encased in a luxuriously soft and stretchy organic cotton cover, ensuring you enjoy maximum comfort throughout the night.
Enjoy a restful night's sleep with this adjustable sleep cushion, designed to support your back, legs, and tummy. It's lightweight and virtually noiseless, so you can sleep without disturbances.
B.Love takes pride in its eco-friendly approach. From the premium fabrics to the packaging, everything is crafted from recycled materials, aligning with our commitment to sustainability.
For lasting support, the B.Love Maternity Pillow is refillable. Additional microbeads are available for purchase separately, ensuring your pillow stays firm and comfortable over time.
Cover: 95% Organic Cotton, 5% Elastane
Inner cover: 97% Polyester, 3% Elastane
Filling: expanded polystyrene microbeads
Cover is machine washable at 30°C
Pillow is hand wash only
Not suitable for the tumble dryer
Unfolded: 190 cm - 75in
Folded: 85 x 40 x 15 cm - 33.5 x 15.7 x 5.9in
Recycled Plastic Reusable Travel Bag
Learn More: See the U-Shape Maternity Pillow in action!
This product is rated 4.6 of 5.0 stars.
It has received 8 reviews.
This pregnancy pillow has been my best friend since the beginning of my pregnancy. I started using it as early as the first trimester, because I had pains and it helped relieve them during the night.The stuffing is perfect, no need to add extra, it's as soft as a pillow should be, doesn't make me strangely hot or anything uncomfortable!
A decent quality maternity pillow that's reasonably well madeIt's soft to touch yet firm enough to hold upIt's very comforting to use and certainly does what it's supposed to doThe price may sound a little high but it's a good product that's worth trying
It's a such comfortable pillow to have, it can be used for baby positioning and also perfect to lay on when we having baby feeding. It can be fold or adjusted to a position you like and it's organic material so it's friendly for baby without any worried.
This cushion gives such great support to the whole body whether you are pregnant or not! I used it whilst pregnant and it helped making sleep on the sides comfortable, however I used it for nursing afterwards and now just purely for my own comfort! Super worth it and multi usage!
The pillow is very convenient and is quite durable. It moves to fit the position you are in and provides a good feeling of rest, my body no longer aches as much and I feel well-rested. Not just for pregnant women, useful for anyone or a perfect gift for someone! Glad to hear it is environmentally friendly too.
These items may peak your interest too