The Original Baby Lounger
Suitable from birth, the Babymoov Socosy provides a safe and comfortable environment for newborns and infants to lounge and play. Travel-friendly, pack this baby essential with you to give baby the comfort of home everywhere you go.
The Socosy lounger is not intended for overnight sleep and should always be used under supervision. All Babymoov products are tested by independent laboratories and meet/exceed strict regulatory baby safety standards.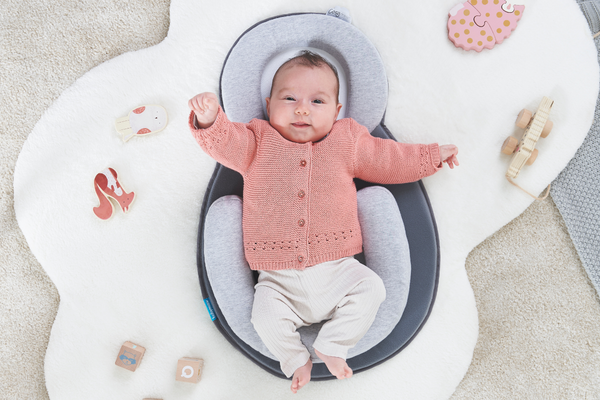 Soft and breathable fabrics
THe positioning roll raises the legs of baby and adjusts the size of the floor pad for a perfect fit. In this position, your baby will digest food more easily and suffer fewer bouts of colic. The Socosy Premium Baby Lounger is designed with your baby's body shape in mind and provides good support for the back, whilst allowing good freedom of movement.
The soft and breathable fabrics of the Socosy Premium Baby Lounger care for your baby's sensitive skin and ensure good air circulation for maximum comfort. The Socosy is baby's favorite spot for lounging and playtime.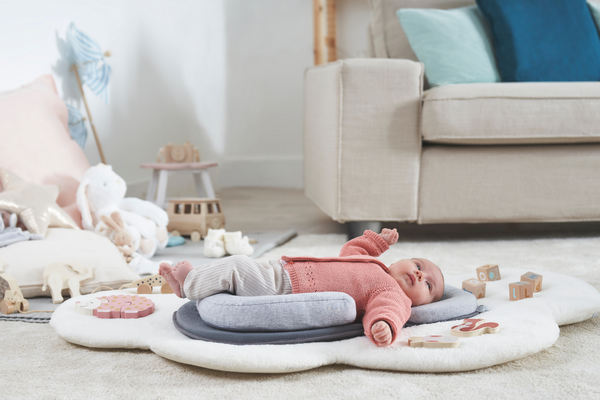 Great for peace of mind
My newborn sleeps ten times better and safer. No more accidental rolls to the side, inching towards the bassinet walls. He had a sounder sleep the moment we set him on it. Im so happy with this purchase. I bought a second the very next day. Totally worth the money!
Recommend!
My newborn would not sleep in his bassinet before this insert. It must make him feel secure. The head cutout has helped him keep a round head. We had no issues washing it and he let it air dry. I like how the piece by the legs is adjustable so it will grow with baby. By 10 weeks our little one was sleeping through the night in this.
Gift Purchase, they loved it.
Purchased this as a baby shower gift.. they loved it.
Must have for baby!
Third baby-best sleeper yet-tried to sleep without it last night-very unhappy baby-needless to say it was returned and a happy baby slept the rest of the night! Must have item!